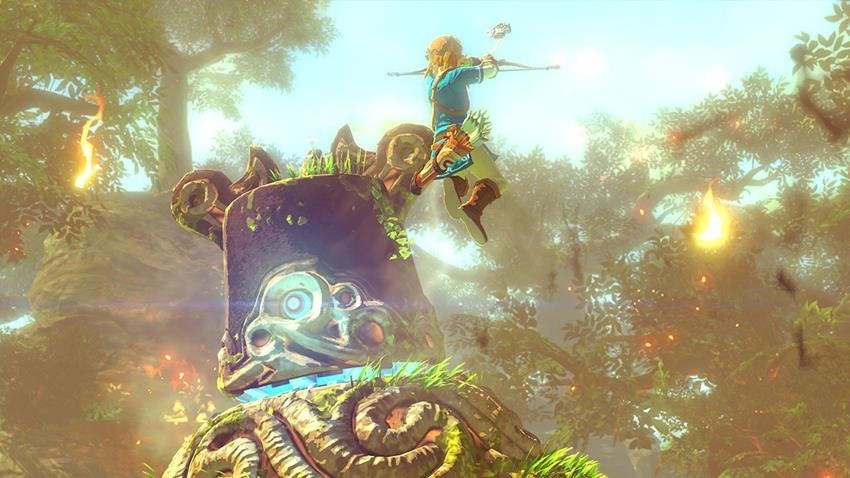 The end of last week was dominated by Nintendo's Switch, as the much-anticipated January event left most observers divided. There's certainly still an air of excitement around the Switch, but the conference did little in the way of dispelling lingering fears that still remain over the system. It also presented new ones, especially in terms of the console's launch line-up. But is it really as dire as it's being made out to be? Or is it just slightly less than what console launches have been for generations now?
There're very few confirmed games coming to Switch on Day one and within its first month on sale, and most of them coming are either ports of third-party titles or smaller, less exciting exclusives. Here's the full list of games coming on March 3rd (so far), as well as others launching within the month of March.
The Legend of Zelda: Breath of the Wild
1-2-Switch
Just Dance 2017
Skylanders Imaginators
Super Bomberman R
I Am Setsuna
Fast RMX
Has Been Heroes
Snipperclips – Cut it out, together!
The real killer app of sorts is The Legend of Zelda: Breath of the Wild – the only big new exclusive coming to the platform before Splatoon 2 and Mario Odyssey launch much later this year. But how different is that to the situation both the Xbox One, PS4 and even Nintendo's own Wii U found themselves in? Unsurprisingly, not too different.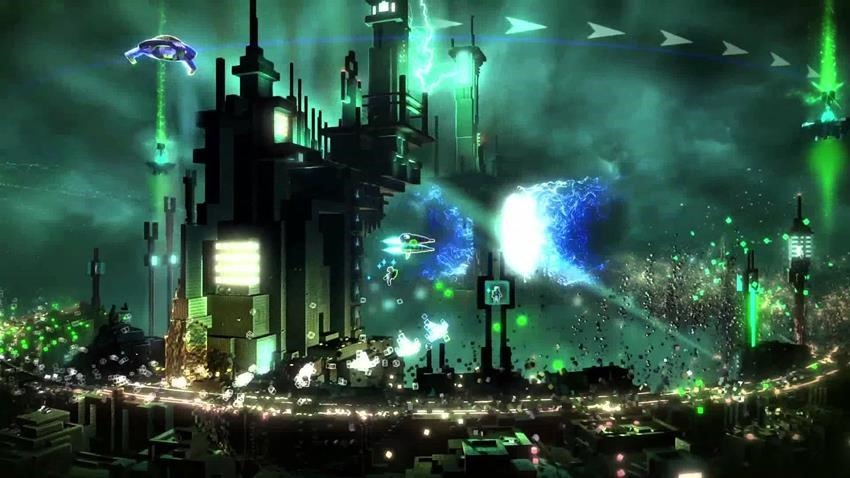 The PS4, for example, launched with a healthy library of games, although many were already available or launched simultaneous lyon older, more accessible hardware. The entire line-up featured only five games that were either exclusive to the platform or not available on PS3 (highlighted in the list below).
Angry Birds Star Wars
Assassin's Creed IV: Black Flag
Battlefield 4
Call of Duty: Ghosts
Contrast
DC Universe Online
Escape Plan
FIFA 14
Flower
Injustice: Gods Among Us – Ultimate Edition
Just Dance 2014
Killzone: Shadow Fall
Knack
Lego Marvel Super Heroes
Madden NFL 25
NBA 2K14
NBA Live 14
Need for Speed Rivals
Putty Squad
Resogun
Sound Shapes
Super Motherload
The Playroom
Trine 2: Complete Story
Warframe
War Thunder
The Xbox One was in a similar predicament, launching with a host of third-party titles and six exclusives to the platform. Most of the titles shared between both Xbox One and PS4 benefitted from their launch windows, with the staple AAA shooter and sports titles all making their way to the platform on day one.
Angry Birds Star Wars
Assassin's Creed IV: Black Flag
Battlefield 4
Call of Duty: Ghosts
Crimson Dragon
Dead Rising 3
FIFA 14
Fighter Within
Forza Motorsport 5
Just Dance 2014
Killer Instinct
Lego Marvel Super Heroes
LocoCycle
Madden NFL 25
NBA 2K14
NBA Live 14
Need for Speed Rivals
Powerstar Golf
Ryse: Son of Rome
Skylanders: Swap Force
Zoo Tycoon
Zumba Fitness: World Party
So the Xbox One and PS4 both didn't have the most stellar exclusive line-ups for their respective launches, but their strong third-party support helped bolster confidence in either as viable platforms for the future. It's something the Switch (and traditionally Nintendo) struggle with, and even last week most third-party titles revealed for the Switch were either just ramping up in development or scheduled for much later this year. Nintendo lives and dies on the quality and quantity of their exclusives, which makes looking at the Wii U launch a little more telling.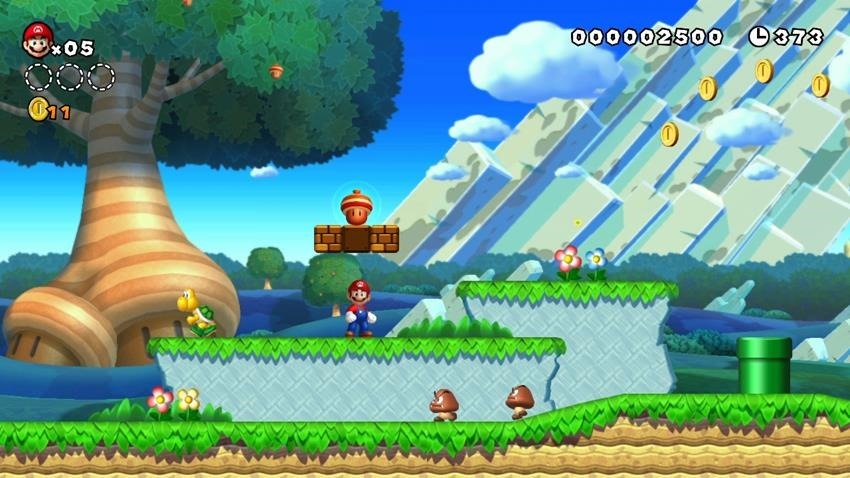 And considering just how badly the console ended up performing for Nintendo, the launch line-up gives no indication of that ever happening. In fact, in terms of volume and games that ended up turning out great (both first and third-party), you could easily argue that the Wii U had the best launch potential of the lot.
007 Legends
Assassin's Creed III
Batman: Arkham City – Armored Edition
Ben 10: Omniverse
Call of Duty: Black Ops II
Chasing Aurora
Darksiders II
Epic Mickey 2: The Power of Two
Family Party: 30 Great Games Obstacle Arcade
FIFA 13
Funky Barn
Game Party Champions
Just Dance 4
Little Inferno
Mass Effect 3: Special Edition
Nano Assault Neo
New Super Mario Bros. U
Nintendo Land
Puddle
Rabbids Land
Rise of the Guardians: The Video Game
Skylanders: Giants
Sonic & All-Stars Racing Transformed
Sports Connection
Tank! Tank! Tank!
Tekken Tag Tournament 2: Wii U Edition
Transformers: Prime – The Game
Trine 2: Director's Cut
Warriors Orochi 3 Hyper
Your Shape: Fitness Evolved 2013
ZombiU
It's evident then that consoles simply don't end up being the sum of their launches, and it's the support afterwards that really determines just how successful the hardware ends up being. That sounds like common sense, but it's often a fact that we forget two, three years down the line of owning a new console. Launches are always bad, and almost never set in stone the fate of the hardware in the long run. I'm sure anyone around at Sony for the launch of the PS3 will tell you just that.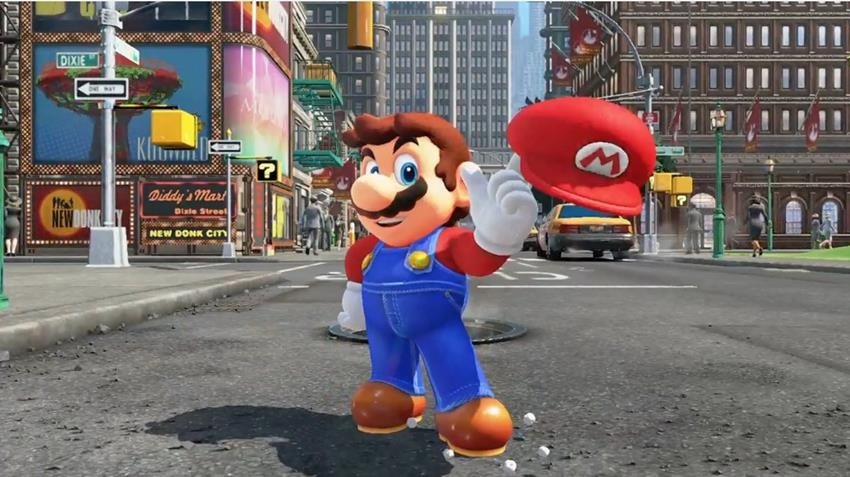 But there's still no escaping the fact that the Switch – a console that Nintendo really needs to hit a home run with – would've benefitted from a much stronger launch. Right now it's not even packed with games you're likely to buy on a whim just to own something. It's a barren playing field that has the potential to really fill out by the end of the year, but it's also one that depends on a lot of faith for those first few months from its buyers.
First impressions can be lasting, and Nintendo doesn't have much time to convince folks burned by last week's lack of games that they're creating a platform that won't fizzle out soon.
Last Updated: January 16, 2017