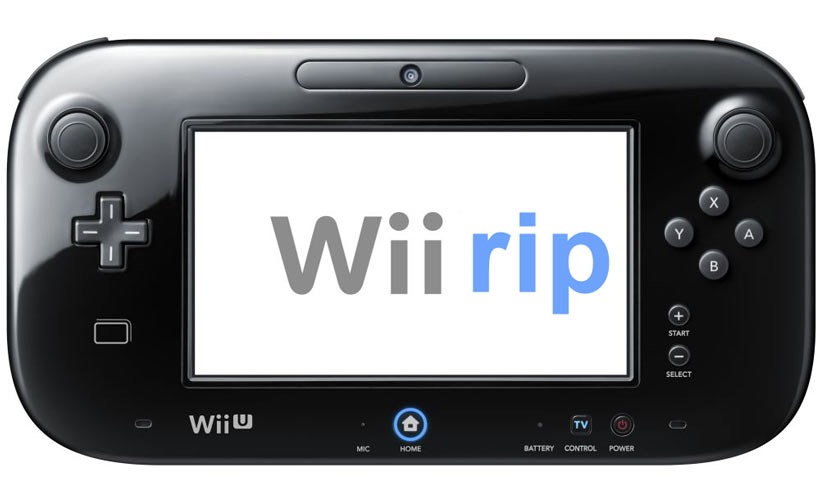 As far as consoles go, the Wii U was about as fantastic an idea as heckling Jimmy Carr during one of his jokes. Look, I liked the Wii U, but Nintendo was clearly operating on Star Trek movie rules when they designed this piece of hardware after the phenomenal success of the original Wii. It had some magnificent games, but the device just never clicked with consumers.
For starters, it had no personality, the operating system feels like it was designed by a software team from the realm where Hellraiser movies take place and the GamePad felt more like a gimmick than an actual evolution of controller design. Sales reflect this, as the Wii U has only managed to move 12.6 million consoles as of December 2015.
But Nintendo isn't done with the Wii U yet, as that device has become an Amiibo factory as of late. That's contrary to reports from Japan's Nikkei, which claimed that Nintendo would halt all production on the Wii U and move forward with a tighter focus on the NX console instead. That report is of course, absolutely false as Nintendo rubbished those claims. In a statement given to Japanese site IT Daily via Google Translate, Nintendo said that the Nikkei article is "not an announcement from the company," and that it "plans to continue [Wii U] production [into the] next fiscal year and beyond."
And that's great. While I still don't think that the Wii U is the kind of console that can compete with Sony and Xbox, it still trumps both of the giants with some of the best first-party games around. And with a few big exclusives on the way this year, the Big N is far from dead or even out of the game after the last four years of Wii U action.
What will be interesting however, is to see how the NX shapes up this year, especially if it has an apparently mental new controller attached to it.
Last Updated: March 23, 2016