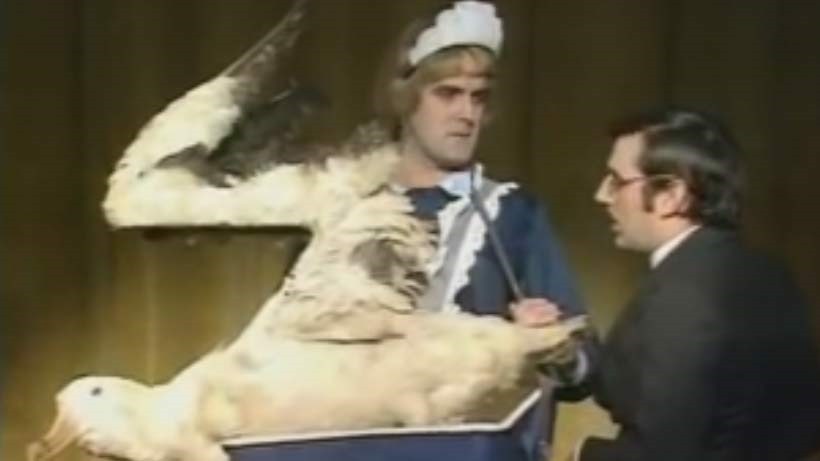 Nintendo NX! Nintendo NX rumours! Get it on a stick! Nothing whips a crowd up into a frenzy more than a fresh console. We won't be seeing a new PlayStation or Xbox for a few years, but all signs in my weekly horoscope point towards a new Nintendo device being unveiled this year and that the current alignment of planets suggests that I should invest in more homeopathic medicine/bottled water.
The latest batch of rumours come from a GfK survey via Eurogamer. According to the survey, clients were quizzed on possible specs and hardware that could form the NX console. Here they are: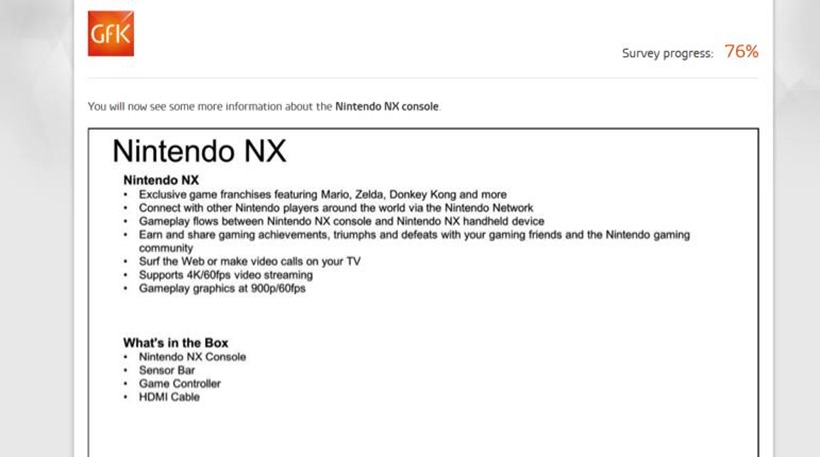 Supports achievements
4K/60FPS video streaming
900p/60FPS gameplay
Gameplay which flows between NX and NX Handheld Device
Box includes: console, sensor bar, controller, HDMI cable
Naturally, people have flipped their crap at the mere mention of the words "900 peas". But remember, this is just a survey – based on GfK's own internal speculation. Nothing has been confirmed at this point. The other rumours of the NX looking to be a hybrid of Nintendo's handheld and home console divisions however, are looking more and more likely.
In the past, patents have popped up for such on the go technology and the survey is also pointing towards a subscription-based program in the same vein as PlayStation Plus and Xbox Live. Free games would be added around 6-18 months after release, and most likely populated with older classics as well since backwards compatibility makes an appearance.
Whatever Nintendo is working on, I'm looking forward to seeing it. The Big N is due a big a win, as they've traditionally followed the Star Trek movie rules of success: One flop between wins. Time for them to bury the Wii U, and unleash the win. And possibly sell a lot more Amiibos in the process. Hoo boy, I'll eat my Luigi hat if the NX doesn't have some form of Amiibo support.
Last Updated: January 21, 2016