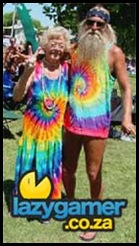 Since August 2006, Greenpeace has issued their quarterly report ranking the top electronics companies on how environmentally friendly they are. Dubbed the "Guide to Greener Electronics," the report grades the tech companies using three basic criteria: their willingness to remove hazardous materials from their products, their attempts to responsibly take back and recycle obsolete hardware, and their efforts to reduce climate impact from their company and products.  It doesn't grade them on how much pot they smoke while braiding each other's hair and sitting in a drum circle though.
The militant hippies base their rankings on information available from the respective companies' Web sites. Probably because they're too busy eating Cheetos and drinking Mountain Dew and watching Cheech and Chong movies to do any actual research.
How have our favourite console manufacturers scored?
Let's put it this way; If this were an academic examination, both Nintendo and Microsoft would be in the special class for special students – and they'd both be wearing dunce caps. Nintendo though, would be drooling all over itself.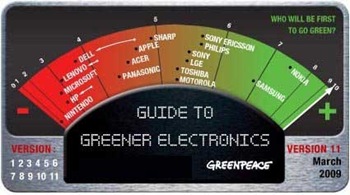 The Japanese progenitors of waggle scored the lowest, attaining a total 0.8 out of 10. Microsoft didn't fare much better, really, scoring a dismal 2.7 out of 10. It's not good, but it's still better than less than 1. Microsoft received praise for their use of renewable energy and minimal use of toxic chemicals. They were lambasted for their mismanagement of e-Waste. What the hell is e-Waste?
Sony fared pretty well, being the average kid who gets to pick on it's red-headed bastard-children competitors. It scored an acceptable 5.5, making the the PS3 the tree-hugger's console of choice.
You can read the full Greenpeace report on their site, here.
Last Updated: April 2, 2009