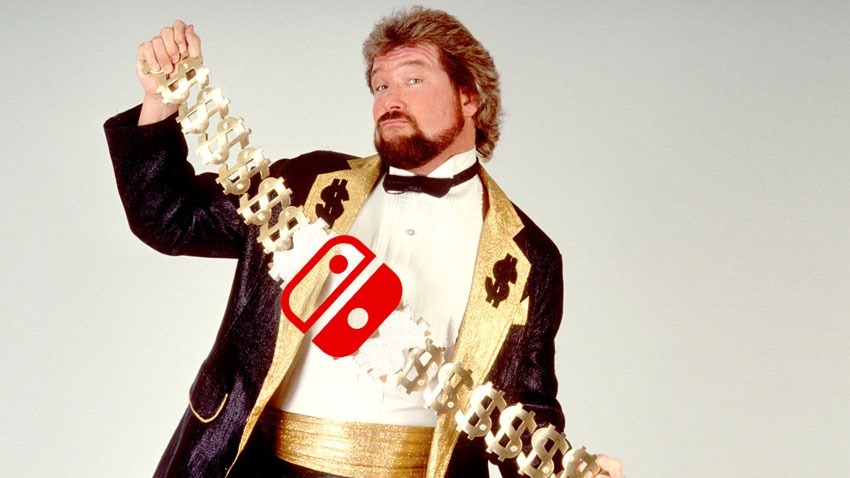 New hardware, who dis? There's something exciting about the launch of a new console from one of the big three, with a level of excitement in the air that is thick enough to taste at times. Hmmm, tastes like teen spirit because I may be waiting in line right now for the Nirvana 64. Anyway this year sees Nintendo step up to the plate with the Switch. A home console under the sheets and a handheld in the streets, Nintendo needs this device to succeed in all the areas where the Wii U utterly failed.
And succeed it might! Because according to some guesstimating from research firm DFC Intelligence, the Switch could sell over 40 million units by the time 2020 comes to an end. According to GI.biz that'd be triple what the Wii U sold in its first four years, 13.36 million units – paling when compared to the lifetime sales of the Nintendo Wii which shifted 100 million units.
"Demand is expected to be strong and the major issue will be whether the system can attract a broad audience starting in the holiday sales season of 2017," the DFC report said.

The Switch is a compelling piece of hardware that could potentially reach a much larger addressable market. However given the limited software and Nintendo's poor recent track record of introducing new products we have tempered our forecasts to be conservative.
That's not a bad estimate then. While the Switch will launch with two million consoles available and less than ten games to begin with, it'll hopefully shore up a decent library of titles by the holiday season. That's where the real money is. I'm at a point now where I'm sill hungry for the console, but my technolust can wait a few more months for it. Unlike Al, who is already this close to getting a Triforce tattoo as he sips further on that Legend of Zelda kool-aid.
Last Updated: January 23, 2017