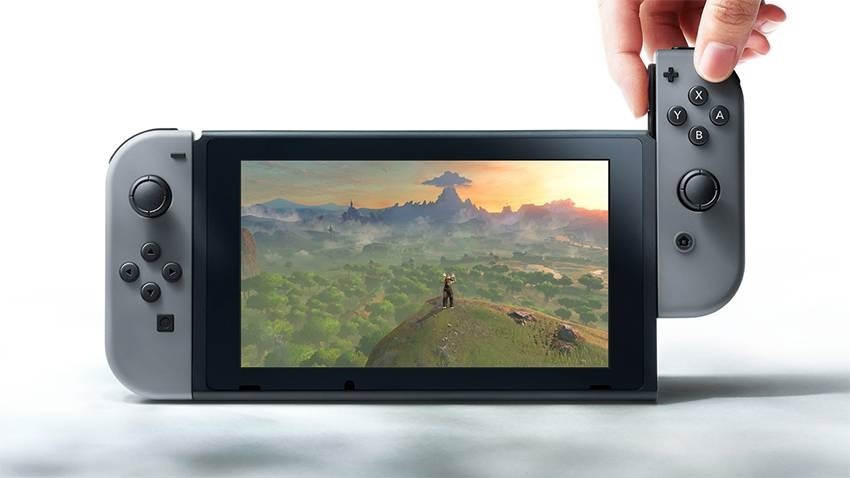 Nintendo's newest console, its delightful hybrid handheld home console, is proving to be a success so far. The company had, by the end of March, shipped 2.74 million units of the thing, outpacing their own internal estimates of 2 million. That's not bad for less than a month at retail.
Emboldened by that success, Nintendo expects to sell 10 million units within the next financial year.
"We are planning to ship 10 million units this fiscal year, and this figure takes into account the fantastic response we have received from consumers", Nintendo president Tatsumi Kimishima says in an investor Q&A.
The company now believes it has a hit on its hands and can raise the Switch's install base to similar levels that the Wii reached. That is a very, very bold goal, given that the Wii going on to sell over 100 million units in its lifetime.
Even reaching that 10 million goal for the financial year will be tricky, given that Nintendo's struggling to meet demand.
"Planning to ship 10 million units means that we actually plan to produce more than that including units in our warehouse and in-transit product. We are not currently producing this full amount all at once. We expect that the number of consumers who want to buy the hardware will increase as we release titles such as ARMS, Splatoon 2 and Super Mario Odyssey, so our current production model takes that into account."
Still, it's something that could happen. The Switch seems to be scratching a few itches, and the recent release of Mario Kart 8 has seen sales of the console double in Japan.
"Nintendo Switch in America had the fastest start of any Nintendo hardware, despite launching in March", Kimishima says. "In the video game business, it's important for consumers to feel that a sales momentum is going to grow, and we are setting a standard with Nintendo Switch to release a continuous string of major software titles from now on. And if our sales go according to our plan this fiscal year, we will be able to see Nintendo Switch gaining the momentum in which it can approach relative parity with Wii afterwards."
What do you think? Can Nintendo meet the Wii's install base with its shiny new system? With the right games and some decent third party support, I think they could come close to the 3DS' lifetime sales – which now stand at 66 million units sold.
Last Updated: May 4, 2017