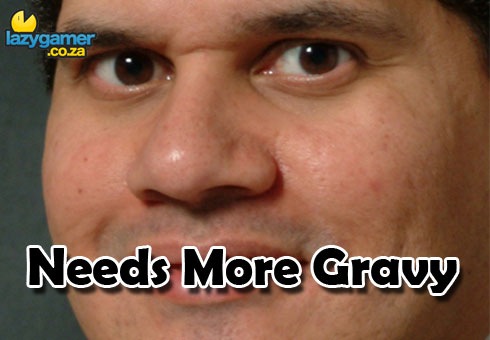 Sony's PSP Go! is a sleek, sexy and altogether overpriced handheld that forgoes traditional storage media in favour of digital distribution. Way of the future, right?
Reggie Fils-Aime, Nintendo of America's corpulent overlord thinks there's no reason for the product to exist.
In an interview with the Washington Post, Nintendo's animated Roast Beef had a few less than kind, but delightfully subtle words about Sony's new device.
He goes so far as to say that the Go! has a "fundamental concept problem in terms of 'Who's it for?' and 'What's the benefit?' "
"I have the utmost respect for all our competitors," he said, "but it's interesting to try and answer the consumer question of 'What's in it for me?' in that product."
Other than bragging rights and a thinner wallet? Not much, really.
Source : The Washington Post
Last Updated: October 15, 2009