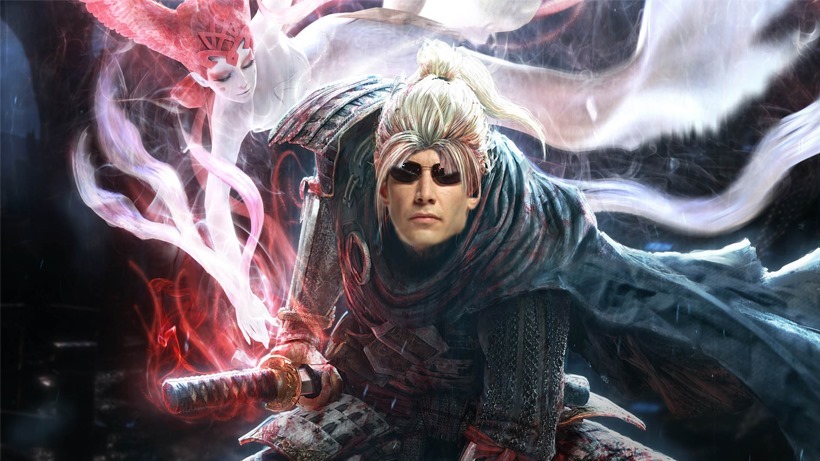 You think Final Fantasy XV has had a staggered development cycle? Then you obviously haven't kept up with Nioh, a game which isn't a Japanese slasher starring a one-hit wonder R 'n B singer.  It's been ten years since Nioh was first announced, ten years of different platforms and development hurdles. It's finally coming out this year, but before it hits retail, there'll be a handy alpha demo to try out.
"Ten years have passed since Nioh was originally announced. Even during all that time though, gamers would always ask about it at events like E3 and Gamescom. We always felt support from the gamers around the world for this title," general producer Kou Shibusawa wrote on the PS Blog.
Now, finally, Nioh — a game created with the entire power of Koei Tecmo — will be released in 2016. In appreciation to all the fans who have waited so long, and in order to have gamers everywhere try Nioh as soon as possible, we will release the Alpha Demo this month. We hope you enjoy overcoming the challenges in this masocore take on samurai action — Nioh.
Team Ninja has described Nioh as being "set in a time of civil war in Japan, Nioh not only incorporates classic elements such as samurai and supernatural creatures from Japanese folklore, but also offers the exhilaration of an authentic samurai sword fight straight from Team Ninja, the team that defined brutal action games".
We will give gamers a taste of this all-new experience in the Alpha Demo releasing this month. But it will only be available for a limited time so play it while you can! Players who manage to clear a stage of this the Alpha Demo will be able to download The Mark of the Conqueror DLC. This will entitle you to some special DLC in the full game.

We also want to hear your feedback on the game! We will hold an online survey while the demo is available so let us know what you think and how we can make it even more fun.
Until I get a new Onimusha, this looks like the kind of game that will fill in the gap nicely. The Alpha demo drops on April 26, and will be available to play until May 5 on PlayStation 4. Whoa.
Last Updated: April 5, 2016