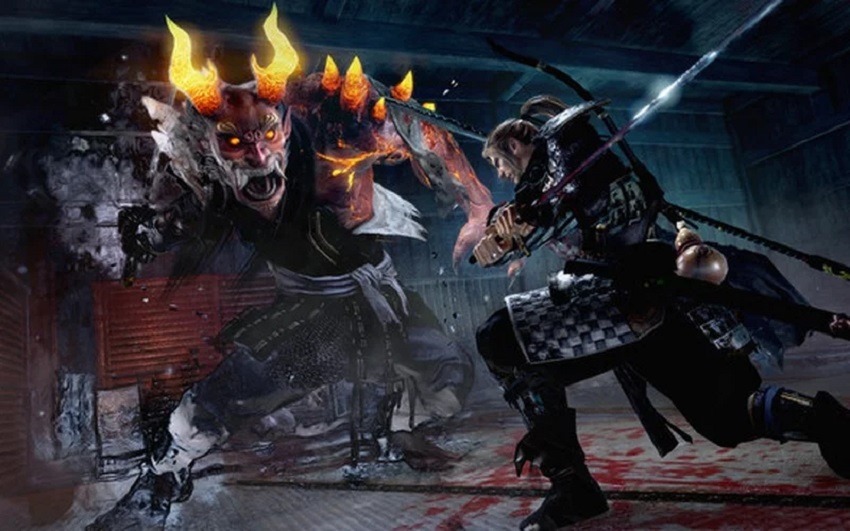 Tis the season! For your subscription to fork over some benefits! That's how I'm treating subscription services lately, and Sony's PlayStation Plus service fits that letter to a T. WHATEVER THAT SAYING MEANS! Anyway, last month was a solid month for games on PS Plus, thanks to The Last of Us Remastered being the October headliner.
So what's in store for November? One of the best slice 'n dice action games of recent memory and yet another horror game that'll having me noping so hard that I'll be able to achieve escape velocity from this horrible planet. Nioh and Outlast 2 will be up for the low low price of nothing, provided that your subscription is up to date.
Here's what good ol' Umar had to say about Nioh when it was first released back in 2017:
Nioh is an absolutely engaging game, that's soul-crushing, yet addictive and satisfying. Nioh continued to impress to the very end, delivering an enthralling experience that's challenging, but fair in its execution.
And here's what I had to say about Outlast 2 when I cocked up that review:
This is the scariest main menu I've ever encountered and I've yet to clear this stage I want to go back to playing Barbie games.
Overall, not a bad month at all. It's your move now, Xbox.
Last Updated: October 30, 2019