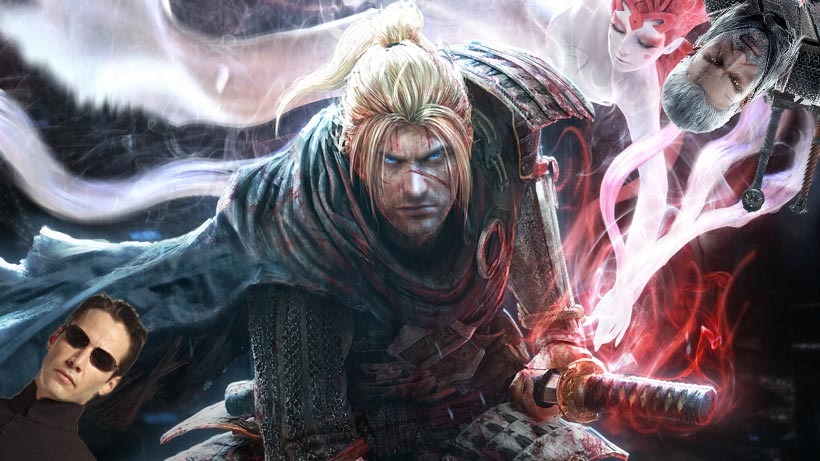 Bugger The Last Guardian or or Street Fighter X Tekken. If there's one vapourware game that I've been eager to find out more about, it has to be Nioh. Sony's slasher of a fantasy hacker was meant to be out ages ago. And then it quietly disappeared, like a fart  in the wind. Now, Nioh is back baby, and headed to the PlayStation 4. And it is looking real purdy indeed. Here's a video of the Koei Tecmo game, which shows off the fly sword-moves of Samurai Geralt:
A little history about the game, for those of you who are interested. Nioh was revealed as a PlayStation 3 game back at E3, in 2005. Development quietly chugged along, until 2010 when Koei Tecmo announced that producer Kou Shibusawa would get some help from Team Ninja.
Since then, details on the game have been dead silent, with the obligatory tumbleweeds rolling past.
What is known, is that Nioh will be based on Akira Kurosawa's long-lost script for Oni, which follows a blonde samurai warrior as he seeks to discover his destiny in the middle of a war raging throughout Japan. Plus, ghoulies and monsters it seems.
I'm getting some good vibes from that video, along the lines of a hybrid Ninja Gaiden, Dark Souls and Onimusha project.
Here's a stack of screenshots as well, in case you're not into moving images and all that:
Nioh is now scheduled for a 2016 release as a PlayStation 4 exclusive. Hopefully it won't be anything like that other Japanese game which finally escaped development hell.
Last Updated: September 18, 2015