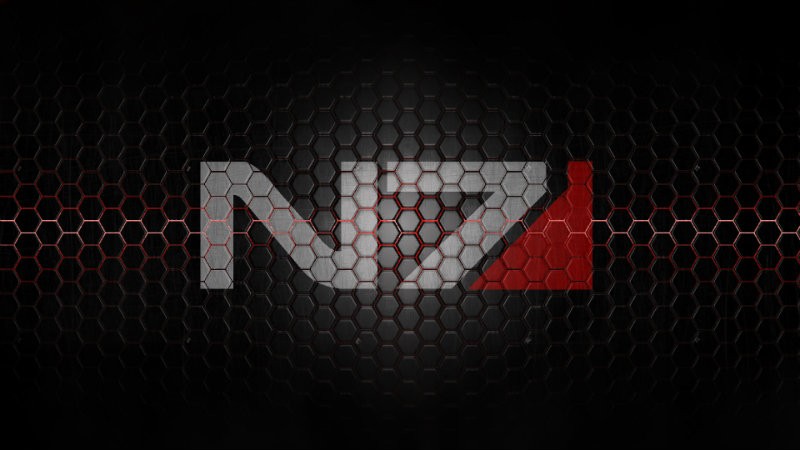 Remember, remember, the 7th of November. Okay, maybe that doesn't have quite the same ring to it, but November 7th is N7 day which means Bioware should be poised to show us something cool. Unfortunately, thus far it just seems to be a onesie (although they're calling it something different) instead of new details about Mass Effect: Andromeda. But I'm still holding out hope.
Over on the Bioware Blog, they're getting excited about the imminent N7 day. But what are they doing to celebrate? Basically, just a lifestream and some merch. Oh, and this teeny tiny mention of Mass Effect: Andromeda.
And while we won't have any major announcements for Mass Effect: Andromeda this N7 Day, keep an eye out on Saturday for some surprises that we're sure you'll enjoy.
I don't need a major announcement – I will happily settle for a new trailer. Come on Bioware, keep your fans happy with more than just a onesie.
Yes, that's right, in promoting the merchandise available on the store, the first thing they started punting was the N7 onesie armour stripe fleece jumpsuit.
And next up it seems that they will be promoting N7 slippers or sneakers. I'm a bit befuddled by the promotion, but I can't really talk seeing as last year I bought my N7 hoodie that I love during the N7 sale, and this year I'm seriously eyeing the N7 special edition Loot Crate. Why? I don't know, but I think I need it.
Obviously it's all just a marketing drive to remind us of N7 and make us buy all the things. But I can't imagine that they would waste the opportunity to show us something from the new game. Then again, they know fans will be excited whenever they show anything from Andromeda, so I suppose they don't need to link it to this merchandise-fueled event. I'm still hoping, though, and keeping my fingers crossed to also make it more difficult to access my credit card.
Last Updated: November 3, 2015