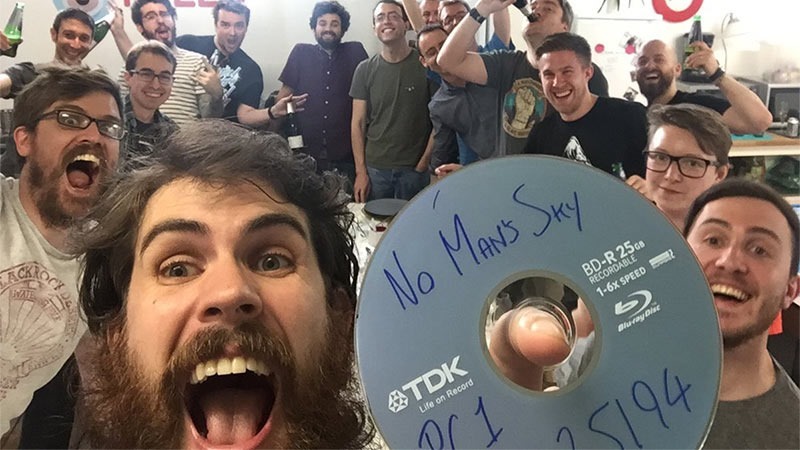 No Man's Sky is a terribly ambitious game. Sean Murray and the team at Hello Games have always had lofty goals for their space exploration game – and not all of them have come to fruition. A great many users are disappointed with the released product, which they claim is missing a checklist of promised features.
Ultimately, the game crumbled under its own hype and ambition. That's the power of marketing perfectly displayed though. According to Sony Worldwide boss though, No Man's Sky's PR strategy wasn't very good.
"It wasn't a great PR strategy," president of Sony Worldwide Studios Shuhei Yoshida told Eurogamer at this year's TGS. "I had the opportunity to play the game right before launch – and I restarted playing the game on launch day with the Day One patch – so I could see the struggle for the developers to get the game out in the state that they wanted."

"I understand some of the criticisms especially Sean Murray is getting, because he sounded like he was promising more features in the game from day one.

"It wasn't a great PR strategy, because he didn't have a PR person helping him, and in the end he is an indie developer. But he says their plan is to continue to develop No Man's Sky features and such, and I'm looking forward to continuing to play the game."
There's a very good reason that most of the developers we speak to have PR handlers, and why so many developers go through media training; it's to avoid exactly the sort of scenario that No Man's Sky found itself in. I have to feel a bit of sympathy for the small team at Hello Games, toiling for years to make something they were sure people would love – only for it to devolve in to a hurricane of bad press.
I do, however, feel equally bad for those who bought the game under false pretences. Despite the tumultuous negative reception, Yoshida is "super happy with the game actually, and I'm amazed with the sales the game has gotten".
Last Updated: September 19, 2016