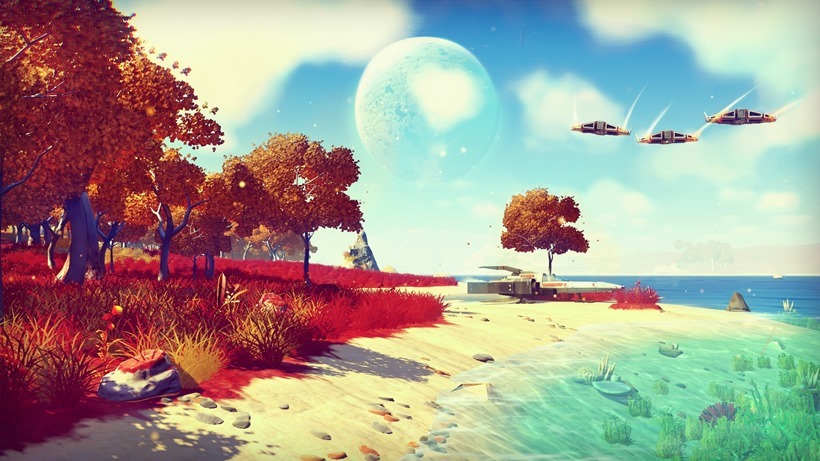 Finally! Finally we have some indication as to when No Man's Sky – the ambitious, procedural space explorer from Hello Games – will be coming. Announced on stage during Sony's Paris Games Week Conference, No Man's Sky is out in June of next year.
That's…still a while away, and contradictory to most guesses that it would act as a launch title for PlayStation VR (which is expected just before then). Still, it's the first real indication of when one of the most anticipated games of this generation will launch, exclusive on PS4 and PC.
Check out the brand new trailer below, which shows off more interplanetary travel, pew pew harvesting and more.
Last Updated: October 27, 2015