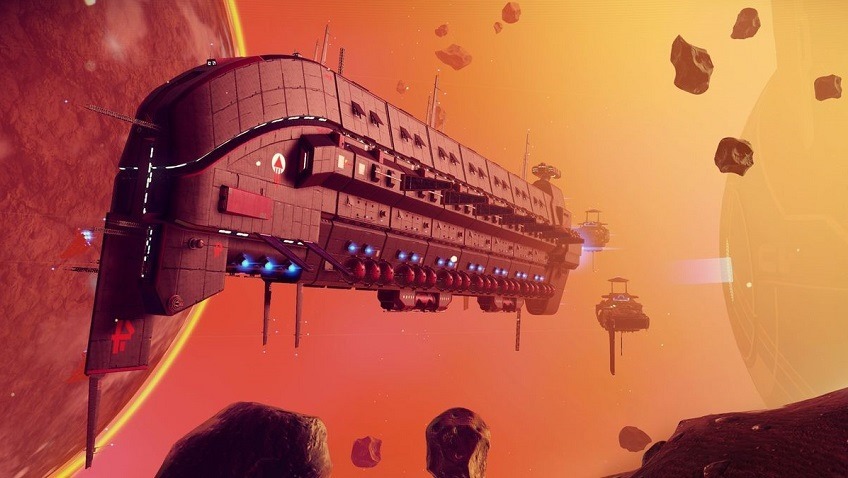 Retailers are a frequent source for accidental product listing, many of which give us a glimpse of release dates respective PR companies haven't yet divulged. The latest incident was around the recently revealed Spyro Reignited Collection, with Amazon Italy spilling the beans a couple of hours before the word eventually got out. Well, the same store is at it again this week, this time listing a date for No Man's Sky on Xbox One. And if they're accurate again, it should be hitting light speed come late June.
No Man's Sky developers Hello Games revealed earlier this month that their space-faring game would be coming to Microsoft's console, but didn't indicate the release window. The release is meant to coincide with the game's most significant update yet, called simply NEXT. Hello Games have also remained mum on the details for this too, perhaps a lesson learnt after the grandiose promises made before the original launch of the game they stoked fires of disappointment with its limited systems and exploration.
Amazon Italy has no such plans, and have instead listed the version of the game with the date June 29th. That lines up with traditional release days and seems a little more accurate than the previous placeholder date of June 21st (the first day of summer, which was the only window provided by Hello Games). Given the recent track record for the retailer it's easy to look at this and smell accuracy, but take it all as a rumour for now if you like.
No Man's Sky has evolved in some significant ways since its disappointing launch, with Hello Games releasing three major updates for free that have radically changed how you explore its world. You're able to build bases on planets you want to call home, traverse the ground with new vehicles and engage with a story this is there this time. It's admirable for Hello Games to continually push their baby in the direction it probably should've launched in, all while offering this new content at no additional cost.
The NEXT Update is supposedly larger than all three of these previous updates, which makes me somewhat excited to see what might change in this infinite world next. Even if it's just an excuse to lose one more afternoon to it.
Last Updated: April 17, 2018