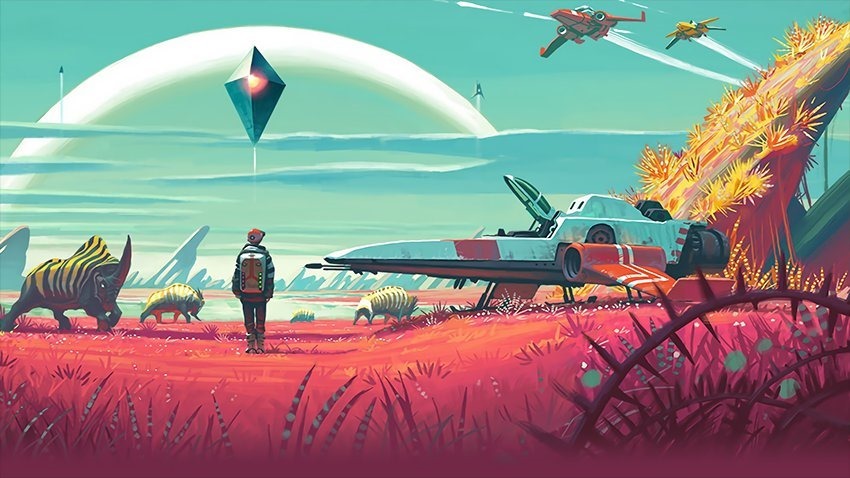 No Man's Sky is a terribly ambitious game that sort of crumpled under the weight of its own lofty goals. The game that was delivered was far from what was promised, and it saw Hello Games and its lead, Sean Murray take a fair bit of flack flowing the game's release.
Since then though, Hello Games has released a wave of updates that have improved the core game exponentially, bringing it closer to the idealised version of the game that many space-faring players had in their heads. Now, it's getting another great big update – along with an Xbox One release.
"We called this update 'Next,' because it's an important next step on a longer journey for us and the community," Murray told Polygon. "We've been working our socks off on this and it's by far our biggest update so far. It will be free to existing players, and we'll continue to support No Man's Sky in this way for the foreseeable future."

"We've learned a lot over the last few years, faster than we would have liked," added Murray. "I'd love to avoid talking completely and just make things people can play, but we knew this was going to leak anyway, and I think it's news that should make a lot of folks happy."
There are no details on quite what the "Next Update will bring, but if it's anything like the previous Foundation, Pathfinder, and Atlas Rises ones, it'll radically increase the game's scope. No Man's Sky is still a point of ridicule for some, but it's made some genuine, game-changing strides since its release. If you ignored it then, it might be worthwhile giving it a look when the next update hits.
Last Updated: March 29, 2018