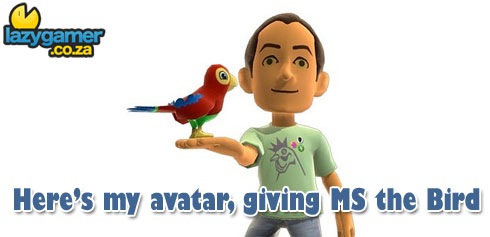 Last Week, Microsoft's UK man on the inside, Aceybongos tweeted that the official World Cup kits were to become available on Xbox Live. That's a pretty cool way of getting your Xbox Live Avatar part of the World Cup excitement and digitally support your team.
Later, he confirmed that as well as the official England home and away kits, those of Brazil, Holland, France, Spain, Italy, Australia, New Zealand and German official kits would also make their way to the service. See the problem?
Once again, South Africa has been completely ignored – despite the fact that we're hosting the tournament. Yes, I know we' don't have official live support – something that's been promised for about 4 years now – but would it really be that much trouble to include kits for the other countries that are in the tournament?
Especially when one of them is the goddamned host?
Thanks to Milesh for the tip
Last Updated: June 14, 2010