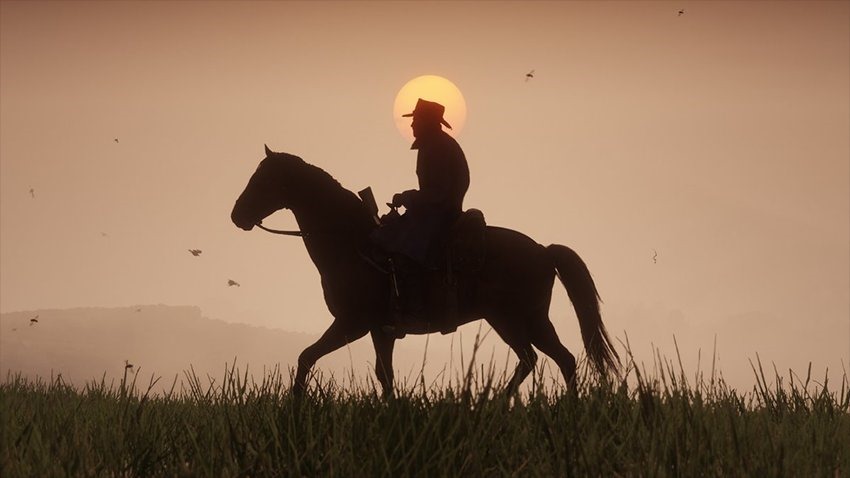 Can you believe it's already more half way through the year? It feels like we're just getting out of a very long January, but it's already July, and soon enough we'll begin winding the year down. In that vein, the US game-tracking service NPD has done a bit of prognostication, coming up with a bunch of predictions for the last quarter of the year, along with similar professional guesstimations for the year in general.
To the surprise of absolutely nobody, they've pegged Red Dead Redemption 2 to be the single best-selling game of 2018. They believe that it'll just pip Call of Duty: Black Ops 4 to the post, with Battlefield V, NBA 2k19 and Far Cry 5 rounding out the top five. The PlayStation 4 exclusive God of War will come in around 8th, with Marvel's Spider-Man coming in at 10th. They also reckon that the Switch will end up being the best-selling console overall, thanks to Smash bros and Pokémon. Thanks to Fortnite's resounding success, you can also expect headset sales to continue to show growth throughout the year.
Here's a look at the rest of the predictions:
Driven by the launches of Pokémon: Let's Go, Pikachu!, Pokemon: Let's Go, Eevee! and Super Smash Bros. Ultimate, Nintendo Switch will be the best-selling console of the fourth quarter in unit sales, while also elevating the platform to be the best-selling console of the year.
By year's end, the time aligned installed base of the PlayStation 4 and Xbox One will exceed that of the PlayStation 2 and Xbox by 6 percent and will be ahead of the PlayStation 3 and Xbox 360 by at least 30 percent.
All three current generation consoles will each generate at least 4m units sold in 2018. Total 2018 hardware sales across all console and portable platforms should exceed 17.5m units, the highest total achieved in the U.S. market since 2012.
Headset and gamepad sales will continue to show very strong growth rates through the rest of 2018, with high double-digit growth shown in the fourth quarter for both accessory types.
Physical video game title release count will exceed 400 unique titles, finishing the year up at least 15 percent when compared to 2017.
Physical video game software dollar sales will finish the year with growth of at least 8 percent when compared to a year ago, while digital full-game sales will continue to grow at double digit percentage rates.
"This year's holiday video game slate is arguably the best this decade," says NPD's Mat Piscatela. "Combined with the market phenomenon that is Fortnite, and continued strong momentum for both hardware and accessories & game card sales, double-digit overall market spending growth in 2018 appears likely.

2018 has proven that there's never been a better time to be playing video games.  The market has continued to show that it is not a zero-sum game, while consumer choices continue to expand, resulting in a far stronger market overall.  We should continue to see the benefits from these trends in both the holiday quarter and the year-end results."
Last Updated: July 10, 2018