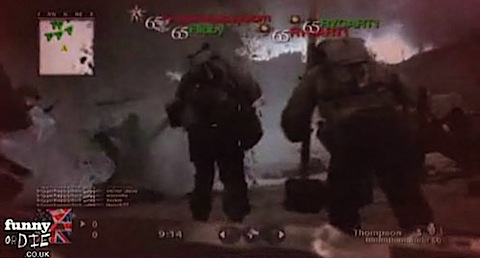 Here's a nice funny video to brighten up your Monday.
Some guys basically took the Omaha Beach section from the Saving Private Ryan film and decided to show us what it would have been like if the whole thing went down on Xbox Live. The whole video is done really well, with gamertags hovering up above all the players and people complaining about all sorts of things from lag to girlfriends walking in front of the TV.
Hit the jump to watch the video. Warning, some foul language, so … NSFW I guess.
Last Updated: November 16, 2009