During Nvidia's announcements of their latest GPU offerings at this years' Consumer Electronics Show, gamers got a further glimpse at Bioware's upcoming multiplayer action centerpiece, Anthem.
The trailer is quite brief, showing off more of the RPG's high-quality graphics and environment, while also highlighting further aspects of the enemies, and Javelin exosuits as worn by players. This combined with the footage and gameplay we have seen up until now points to the game being a respectful successor to Mass Effect. It will be interesting to see it match up against Destiny 2, given the similarities noticeable in the story and gameplay.
The game looks amazing thanks to Nvidia's involvement, with the tech giant announcing that Anthem will benefit from their new antialiasing DLSS technology, an AI-based method of improving overall image quality. The game will also benefit from Nvidia's new real-time ray tracing effect, which was previously showcased in Battlefield V, also published by EA.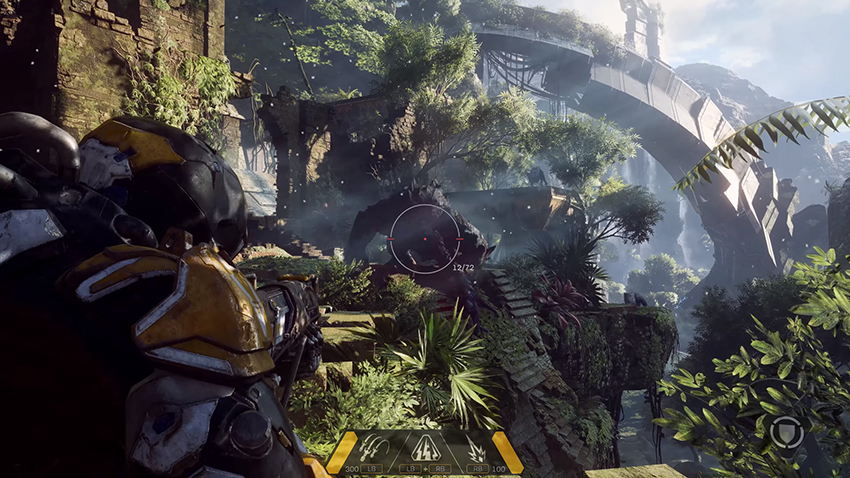 The trailer was revealed during Nvidia's debut of its new RTX 2060 graphics card, which serves as the cheapest of the company's new cards so far, and offers performance similar to that of the old 1070ti. for more details on this, check out the article here.
Anthem will be released on February 22nd for Playstation 4, Xbox One, and PC, and will be available on both Origin and Origin Access.
Last Updated: January 7, 2019