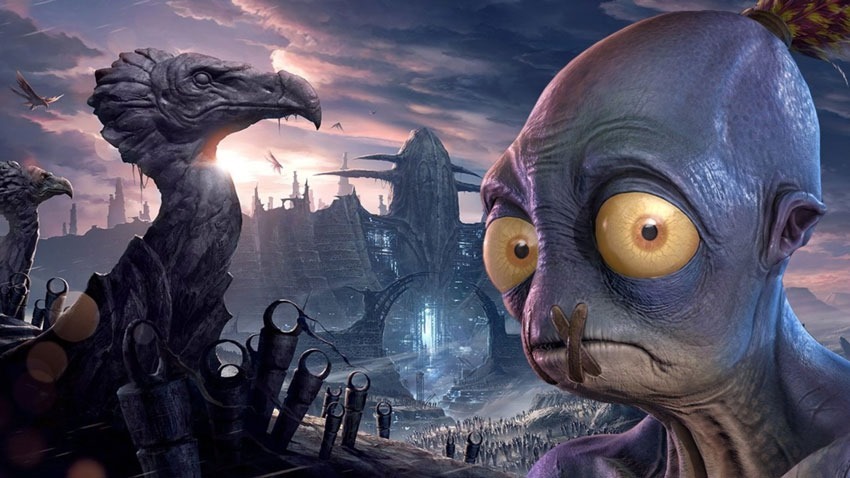 Oddworld: Soulstorm is Oddworld Inhabitants' impending reimagining of Abe's Exoddus. It's coming to Pc and consoles in 2020, but when it does hit PC, it'll only be available on Epic's Game Store. Yes, it's another in a long line of games that's headed for Epic's Store exclusively.
Oddworld Inhabitants' Lorne Lanning has explained exactly why the company opted for Epic Game Store exclusivity. As you might imagine, it's really about money. Lanning was pretty transparent about this, saying they needed the extra money just to make sure the game was made.
"What I would like to do is provide you with the reasoning that went into bringing the PC version of Soulstorm to the Epic Games store as an exclusive because you deserve to know," Lanning wrote. "We've been financing Soulstorm 100% ourselves. Soulstorm is our most ambitious game ever and we are committed to creating a great game that meets the highest level of quality. But to create the version of Soulstorm we want, and you deserve, we needed additional financial assistance.

Ambition is important," the statement goes on, "and it pushes me to try to overachieve. What pushes me even more is my commitment to you: you deserve great games. As an indie publisher we must evaluate partnerships that will help us achieve our goals while protecting our vision for Soulstorm and the quintology.

Epic supports our goal and commitment and is willing to help us achieve them by providing us with an advance on our PC sales, and we are incredible grateful."
Here's the statement in full.
Reception to this has been mixed. There are some players who are upset about the move, as they're vehemently against the Epic Game Store. Other understand the decision as a necessary evil, praising Lanning for his transparency.
While the Epic Game Store does still kinda suck, I find much of the vitriol about exclusivity weird. It's not like console exclusivity where you need to spend R6000 if you want to play the game; there's no platform walling. Instead, there's a free-to-download bit of software. Sure, it may not have the features that steam has, and people sure do want their games in one place, but if it's about the game as it always should be, then it shouldn't really matter. Still, if you really do hate the idea of another launcher (and that's your choice!), you can always just wait a year for the exclusivity period to expire.
Last Updated: August 20, 2019