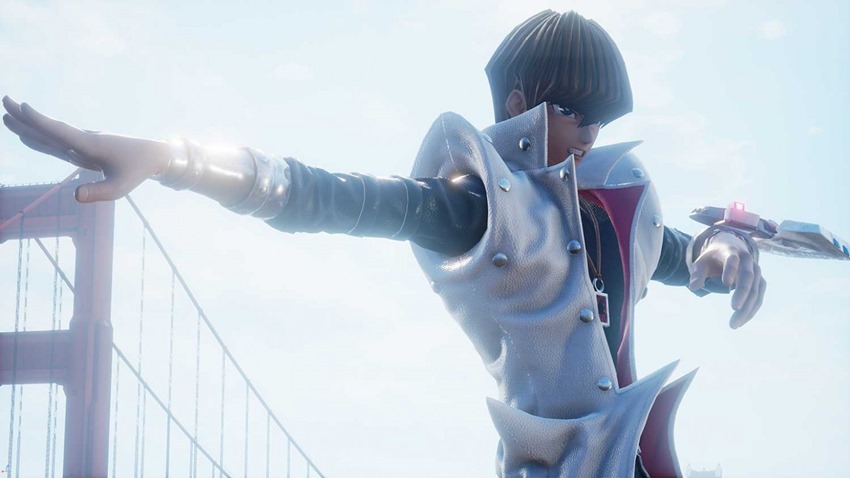 Jump Force! A fighting game that was meant to be a celebration of decades worth of Shonen Jump publication, but came off as something much much worse instead. While it looked flashy, had a staggeringly massive cast of playable characters and its heart was in the right place, Jump Force couldn't hide some glaring flaws. Namely a shallow combat system, copy-paste assets from previous games and a range of acting that was stiffer than a giraffe that had several aphrodisiacs stuck in its very long throat.
Jump Force may be the kind of game that can be best viewed as pure anime filler when it comes to quality. And not even the good kind of filler. More like Bleach filler and oh yes, I just went there. Still, that hasn't stopped the game from earning some fans, and all seven of them are going to be delighted to hear that Jump Force has a roadmap of downloadable content on the way.
Here it is, straight from Bandai Namco. It's all mostly free stuff, with the more premium content that requires Zeni, highlighted with an asterisk:
April 2019
Clan feature
Vertex event
New avatar costumes
May 2019
Online Link Mission
Raid Boss Event
New stage: World Tournament Stage
Seto Kaiba and two other playable characters*
Avatar costumes and skills*
June 2019
Arena event
New avatar costumes
July 2019
Tournament event
New avatar costumes
August 2019
New avatar costumes
New stage: Valley of the End
Three new playable characters*
Avatar costumes and skills*
I wonder if Seto Kaiba's special ability involves him playing his most powerful card: His credit card. SCREW THE RULES I'M RICH!If you're somehow still interested in Jump Force and you think I'm a Shonen Chump, here's what I still had to say about the game a few weeks ago:
It's a pity, but also obvious when you see how Jump Force emphasises quantity over quality. As a pure power fantasy, there is still some fun to be had but your mileage may vary as the core challenge in Jump Force doesn't rely on enemies outperforming you in combat but rather just being able to take more damage and dish out even more pain in return. When your only viable strategy is levelling up some more so that you stand a better chance, that doesn't say much for the tactics needed to succeed in Jump Force.
Last Updated: March 15, 2019