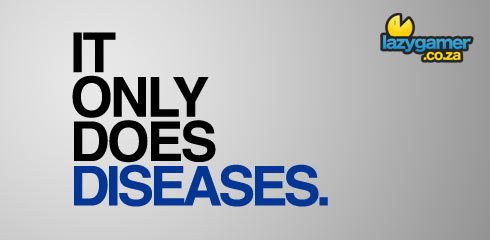 It's official, your much loved Playstation 3 could actually make you sick and the doctors now have an official term for it.
"Playstation Purpura"
I did a quick definition lookup for Purpura and came up with
"any of several blood diseases causing subcutaneous bleeding"
Now I don't know about you but I prefer my subcutaneous to not be bleeding…
According to an article in an Australian medical newspaper, 6 Minutes, the disease has been discovered by Dermatologists in Melbourne who were confounded by a series of bruising they saw on the index fingers of a 16 year old boy.
At first they were worried that it was a sort of cancer but once the patient admitted to playing on his Playstation for a couple of hours everyday they figured it out pretty quickly.
The discolouration and bruising lined up perfectly to where each finger touched the controller and this constant abuse along with the vibration feedback (ironic isn't it) was diagnosed as the cause of the Playstation Purpura.
The patient was told to cease and desist from gaming for a while and low and behold his condition has now cleared up with no side effects.
So there you have it, the PS3 really does do everything… even the things you don't want it to do.
Source: 6 Minutes
[Thanks Doobiwan for the tip]
Last Updated: May 6, 2010