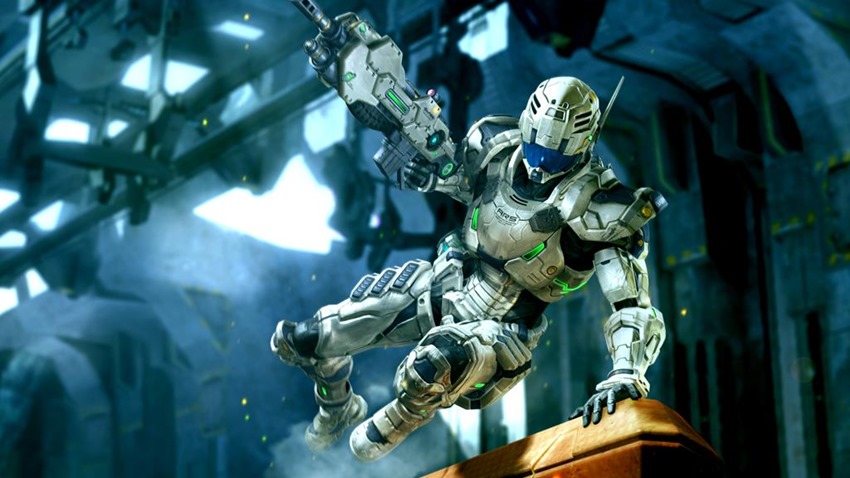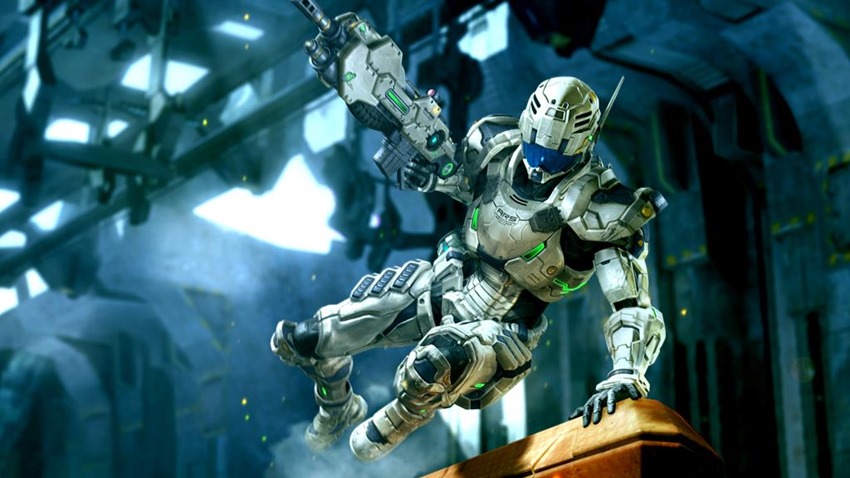 PC gamers have always had the best equipment for playing games. Also better platforms for buying them, with better deals available from sources legal and dodgy. Facts which they've always been happy to rub in the face of console gamers. One thing those console gamers had on their side, however? A single word: Vanquish.
The benchmark in action, I've waxed lyrical before about how Vanquish is the game that set a standard for mayhem and explosions. Cheesier than the audition round for an American talent search program and more explosive than Michael Bay's wettest dreams, Vanquish is a glorious adventure that has only been available on Xbox 360 and PlayStation 3. Until now that is. PC gamers, Christmas has come early because Vanquish will be available at the end of the month.
Here's the official list of features that you lot can expect, provided that your hardware is up to the task:
Fast, fluid and frenetic combat – Platinum Games bring their signature action mechanics to the shooter genre: boosting, evading, Augmented Reaction mode, and more
Kinetic melee moves – unique offensive and defensive moves that vary with your loadout
Deadly firepower – command a vast arsenal of high-tech weapons, including all DLC weapons
Legions of enemies – a huge variety of enemies to take down, from robot grunts to epic giant boss battles, all with smart AI
Spectacular environments – fight your way through SC-01 Providence space colony, high-tech sci-fi battleground of the future
Challenge and competition – race to the top of the online leaderboards with a rewarding scoring system and multiple difficulty modes that ensure challenging replayability
Full Steam Support – Steam Achievements, Steam Cloud Save, Trading Cards, and Big Picture Mode
Unlocked resolutions – play at 4K and beyond
Unlocked framerates – push it as far as your rig will take you; PC gaming at its most liberating
Enhanced PC graphical options – anti-aliasing, anisotropic filtering, SSAO lighting, scalable texture and shadow quality, post-processing effects and more
Full EFIGS + Japanese support – voice overs, subtitles, and game menus in any language combination
"It was great to see the positive response from our community to the Bayonetta PC launch last month, and we are pleased that we are in a position to be able to announce Vanquish, another of our highly requested back catalogue titles," Senior Vice President of Commercial Publishing for SEGA Europe John Clark said in a statement.
There's more to come from SEGA in this space, so stay tuned for further announcements.
Come for the terrible story that has more space-jingoism than the third act of Independence Day, stay for the utterly sublime action. May 25 can't get here soon enough.
Last Updated: May 11, 2017