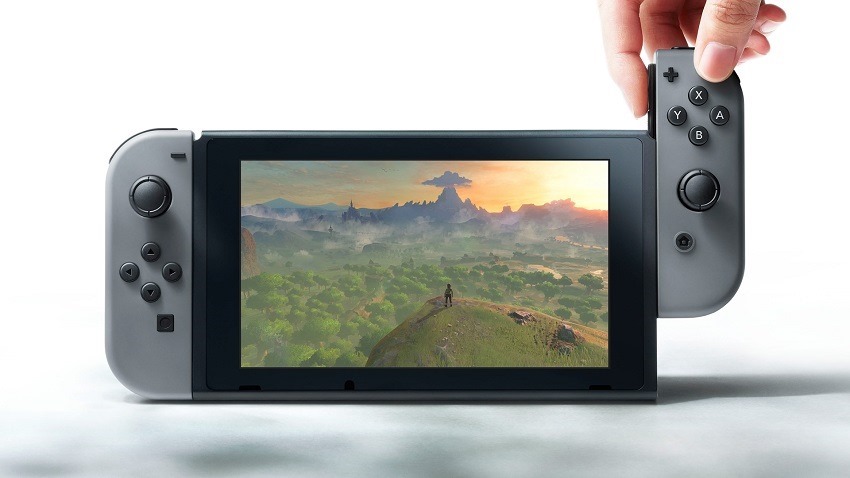 Nintendo finally revealed their plans for their online service this week, and with that the first signs of being able to back up those precious Switch save games to the cloud. It's mind-blowing to think that a console that has been out for over a year still has no way to do this, meaning any errant repair or misplacement means a complete wipe of your 100+ hours in Breath of the Wild. The online service will bring with it much needed cloud saves, but right now it's still the only way to back up saves. And Nintendo is charging for it.
Cloud storage is not free, so there's no reason to lament the cost attached. But the fact that it's the only way to backup saves is worrying. Every console before it (including the benign Wii U) has offered some sort of alternative save game backup method. The PS4 lets you throw saves onto a flash drive. The Xbox just does everything automatically without a charge at all. Are you telling me that Nintendo can't figure out a way for you to do the same? I don't buy it.
And rightly so, neither do many Switch owners. One in particular, going by the name of "Redhead On Moped" on ResetEra, is out to start a campaign to make this issue more prevalent to Nintendo. With the social media hashtag #SaveTheSaves attached, Redhead's hope is to kick up enough of a storm to force Nintendo to reconsider their current stance. Cloud saves are a luxury, but backups of any kind shouldn't be.
I mean, just look at this list of every other console that managed to pull it off:
PC games? Copy paste to anywhere, with anything.
Sega CD? Buy multiple RAM carts.
PlayStation? Duplicate your memory card.
Saturn? Backup memory cart.
Dreamcast? Use extra VMUs or memory cards!
PS2? See PS1
GCN? Memory cards baby!
Xbox? Memory card it!
Wii? Grab an SD Card!
Xbox 360? Use a flash stick, memory card, or hard disk.
PS3: Use a USB flash stick.
Even The Wii U: Use a USB 2.0 Mass Storage Device.
PS4: Use a flash drive.
Xbox One: FREELY USE THE CLOUD
Nintendo Switch: NOPE!
Listen to your customers Nintendo. I don't want to lose everything before September (or after).
Last Updated: May 10, 2018