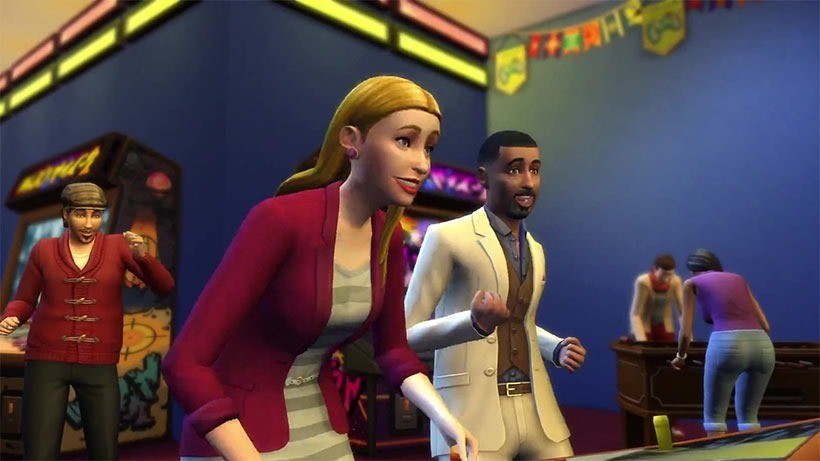 Weighing in at slightly under 2GB download via Origin, it promises to bring a whole lot of new shenanigans your Sim can get into.
Send them off clubbing, try your hand at spinning the decks as a DJ. (When is the Sims Rock and Roll Life coming out? Because every burg needs SimmStein!) Here's the launch trailer. Again. Just get all excited, okay? I do, however, wonder why the thing is in English.
I have to admit, I cannot wait to get home, create my swimwear-wearing art club nerd that hangs out at the local bar, with an elite area where only the crème de la crème can go drool over the masterpieces, spanning 4 generations and all created by the artsy Bredel family!
(Or check to see if that is possible. Watch out for the review coming up in a few days or so.)
To get in on the action though, you do need the Base game. Do not have it yet?
Well, now's the time to get your mittens on it, as it is now selling with a rather decent 40% discount. Yup. R360.00 (rounded up in the name of the new minister of finance. How do you do Sir? Planning on fixing the Rand before it is worth less than a Simoleon?)
It can be bought from Origin itself, or on the web. Just click this awesome link and have your credit details ready.
Play with life. You know you want to.
Last Updated: December 11, 2015