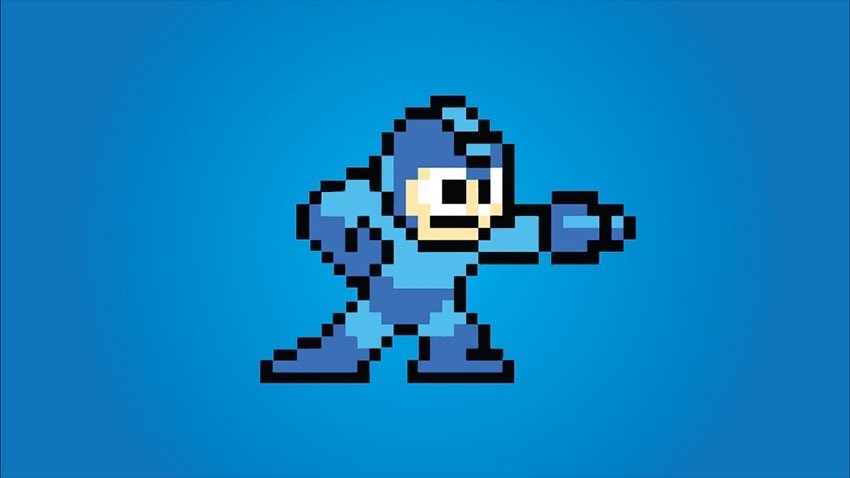 To celebrate Mega Man's 30th Anniversary, Capcom held a special stream last night. That was surprising for a number of reasons. The first is that Capcom actually remembers that Mega Man exists. For years now, it feels like they've pushed the famed blue bomber to the side, cancelling just about every Mega Man game in which he would star.
Also surprising? There's a brand new, numbered Mega Man coming, Capcom announced Mega Man 11 yesterday, giving him his first new numbered game in seven years. Mega man 10 was released on digital platforms in 2010, but like Mega man 9, it retained the retro NES aesthetic. Mega man 11 doesn't, modernising the series a little. It's agot a shiny new hand-drawn 2.5D presentation.
Here's a thing! It looks awfully similar to what Mega Man wannabe Mighty No 9 was supposed to look like, based on the concept art from its kickstarter period. Those who backed the game know however, that Mighty no 9 was nothing more than a miserable disappointment, that looked much, much worse than the original demo.
"I want to say to the fans, 'Thank you so much for waiting,'" level-designer Masakazu Eguchi said on the stream. "I really think Mega Man is a franchise that Capcom should take care of and a character that is well-loved by fans."
Joining Eguchi on the Mega Man 11 team are producer Kazuhiro Tsuchiya and director Koji Oda, both of whom are on the Mega Man series.
It's coming at the end of 2018, for Xbox One, PS4, PC and Switch. Unless Capcom cancels it, that is. In similarly exciting news, the recently released Mega Man Legacy collections are both headed to the Switch. At some point next year, every single Mega Man X game will hit that platform too, as well as PC, PS4 and Xbox One. There's no word yet on if they'll be released separately, or in a bundle.
It's nice to see Capcom finally give Mega Man the respect he deserves.
Last Updated: December 5, 2017