Last night the first Counter-Strike: Global offensive Major of the year concluded as Astralis overpowered Virtus.Pro to become the winners of the Turner ELEAUGE. They came back from behind and took the grand final in front of over 1 million unique viewers who tuned in on Twitch.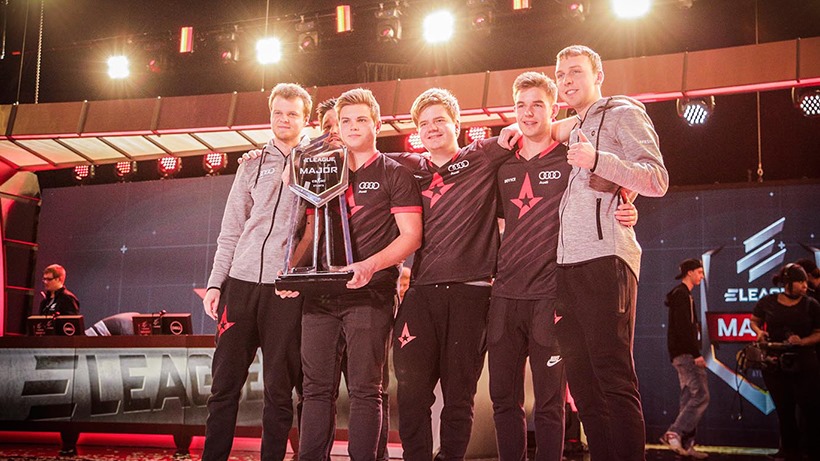 Astralis take the Grand Final – image via Turner
The final match between the top two contenders was probably one of the greatest matches of CS:GO to date (at least I think so). The channel in fact broke two records that night. The second game of the Grand Final set a new reocrd with 890,000 unique viewers only to be trumped by the final match which brought in over 1,000,000 viewers. Two records in one night.
Here goes the million smashing the previous single channel record of 890k viewers. #ELEAGUEMajor pic.twitter.com/VHcYXdFUgY

— Cristian Tamas (@Trancez0r) January 29, 2017
The Tweet above is from Twitch's Senior Esports Manager, Cristian Tamas, who celebrated the new record. If anything, this series deserved the high numbers as it came down to one of the longest and closest grand finals to date with 88 rounds played over three extremely close matches (there can only be a max of 90 rounds in a best-of-three). Prior to the ELEAGUE grand finals, it was Nip and Fnatic who held the top spot with the ESL One Katowice grand final which went to 85 rounds. Among the 1 million unique viewers was a packed Fox Theatre in Atlanta where the ELEAGUE finals took place. The matches were also streamed live to select television stations under the Turner brand.
ELEAGUE concluded as the first Valve sanctioned Major of the year, which act as World Championships in the world of Counter-Strike: Global Offensive. Let's also not forget that it's only January and we're already smashing records in viewership. This can only mean that 2017 is going to be one of the most exciting years of esports.
Last Updated: January 30, 2017