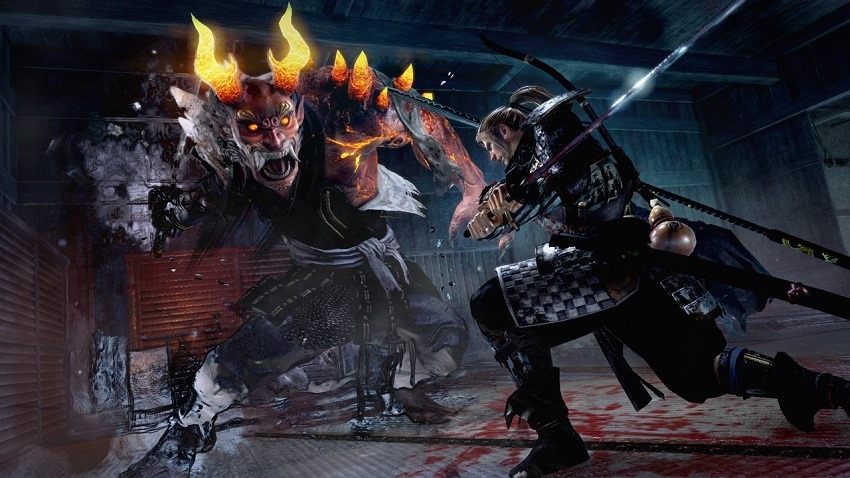 For all its similarities to From Software's Dark Souls series, Nioh in many respects is its own beast. It's got a distinct dose of Team Ninja flair to it, with the unrelenting combat requiring reflexes so dexterous that you might not be prepared at all for it. But for expertly balanced action games such as this, there's always a ying for every yang. Except this time, the scales are tipping far too favourably towards players.
Nioh has a bunch of magic spells (naturally) called Onmyo, one of which is named Sloth. And it's named aptly too, given that this particularly easy skill to obtain manages to slow down enemy movements and attacks by 50%. That's a massive advantage, but it doesn't really hold up if you're having to cast it on the many, many foes you need to get through before a boss fight.
It becomes problematic when you realise that it works just as effectively on those boss battles though. To the point where they're not even a challenge anymore. Take a look at YouTuber FightinCowboy (via VG24/7) demonstrating that below.
That's the sort of skill that just destroys any sort of balance Nioh has going for it, given that a few casts could render the infamously difficult boss fights trivial. It's clearly not something that's meant to be exploited wither. Whether it was a mistake that Sloth is affecting bosses at all (it's fairly common for magic like this to have no effect), or the simple fact of it being a miscalculation in effectiveness, it's certainly something that Team Ninja need to address.
But if you're having a really tough time with one boss in particular, this is at least an easy, not too demanding way to kind of cheese around them. And given that these types of games sometimes require it, don't feel too terrible about it.
Last Updated: February 10, 2017