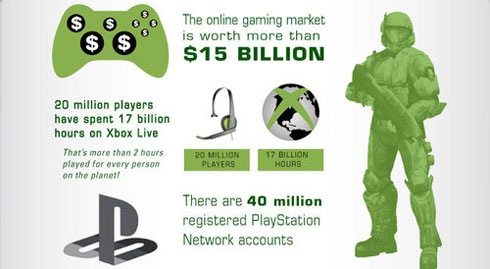 Graphs and charts and boring, and pure numbers cane be a little overwhelming. Thankfully, for today's internet-connected generation we have infographics. The same information you'd get from numbers and charts, only presented in a fun, easy-to-read manner.
This one, from OnlineMBA details onl;ine gaming statistics and habits; from gender, games played, time spent playing those games all the way down to some pretty interesting piracy statistics. quite disturbing is just how many people downloaded Modern Warfare 2 for PC. And then PC gamers complain about not getting games, and that games are geared towards console players…astounding.
Hit the jump for the full infographic.
[Thanks to Uberutang for the tip]

Last Updated: April 21, 2010