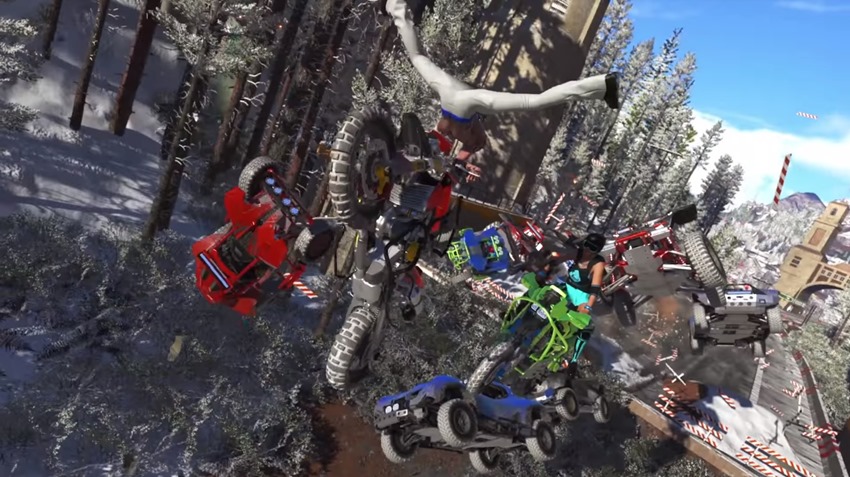 They've tamed point to point races in DiRT, made racing as smooth as silk with GRiD and delivered some of the finest Formula One experiences of all time. Racing games which were geared towards players of a more serious nature, but damn fine racing games nonetheless. With Onrush, it looks like Codemasters is finally getting ready to be a bit…silly.
And after a somewhat disappointing trio of tech-heavy simulation track games this year, a more colourful and manic title in the genre may just be a breath of fresh air. OH WHAT A RUUUUUUUSH!
Onrush looks like a hybrid of Motorstorm and The Crew. And in any reality, that's a thumbs up from me. Especially if said game encourages me winning by violently ramming you out of my way.
Last Updated: October 30, 2017