Overwatch's official release is only a few weeks old, and already the international competitive community is rising through the ranks of eSports. Each weekend thousands of viewers tune in for major tournaments featuring the best teams from Europe and North America. It's time we gave some local love to Overwatch, and with the help of Orena, Megarom, and Steelseries, you can now compete for your share of R30 000 in three consecutive ladders.
Orena launched their new website two weeks ago, and built within is a a ladder system which aims to promote competitive play with added benefits such as seeding for local tournaments, practice against better teams, and of course monetary prizes up for grabs.
"Orena are proud to announce their new Overwatch Seasonal Ladder, an opportunity for local teams to compete on a daily basis in the hopes of topping the rankings. The ladder will have three seasons, each with a R10 000 prize pool and will include both PC and PlayStation 4!

The Seasonal dates are as follows: 
Season 1: Begins June 13th and ends on August 1st [PC] 
Season 2: Begins August 8th and ends on October 3rd [PS4] 
Season 3: Begins October 10th and ends on December 5th [PC]
"Teams can enter the ladder at any time throughout each seasonal ladder, but we advise you do it sooner than later to secure your top spot and challenge other teams."
The seasons will also have a fixed broadcasting schedule ensuring fans of the game can watch competitive South African teams compete twice a week. The games will be streamed live on Orena's Twitch Channel, shoutcasted by myself and Lutando "crazymonkey" Ngqakaza, including giveaways of some great Overwatch swag.
Topping the ladder will not guarantee you the prize money though.
"After a full season of ladder matches have passed, the top four teams will enter into a Single Elimination Battle Royale to determine the season's winners. This single elimination 'mini-cup' will take place on the last Sunday of every season!"
Luca Tucconi, founder and CEO of Orena is exited to include Blizzard's latest title amongst the ranks of competitive tournaments offered.
"We're ecstatic to have Overwatch as an official title on the Orena ranking system. With this being the first Blizzard title on the Orena platform, we look forward to dealing with something fresh and that has been so well received on the 'eSports circuit'. With the support of our prestigious event partners at SteelSeries, we envision an epic start to what looks to become a staple in the competitive gaming market"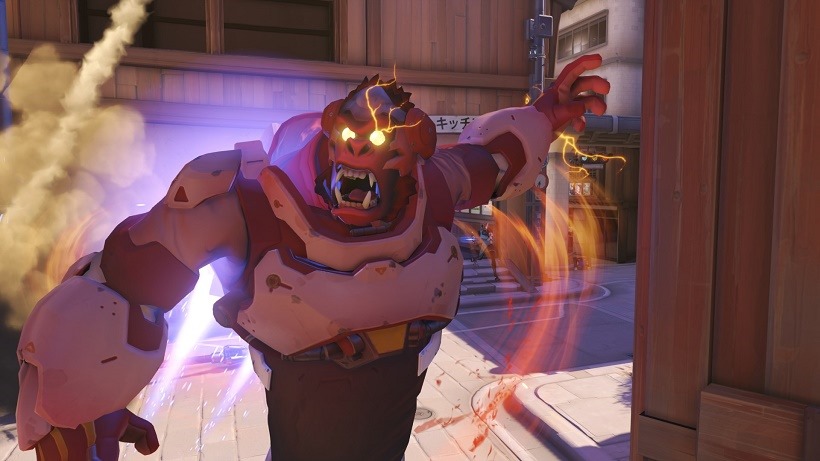 Steelseries have played a crucial part in the growth and exposure of South African eSports. The peripheral company has sponsored various teams and tournaments throughout the year, and once again did not hesitate to get involved with the hottest competitive title of 2016.
Alan Spohr, Steelseries Brand Manager for South Africa, shared his thoughts on their involvement.
"eSports is in our hearts, it pumps in our blood and we are passionate about development of eSports not only within South Africa but globally too. With this in mind we are excited to set a new challenge for the community and bring forward with ORENA the Overwatch Champions Ladder. Overwatch has already created a lot of hype in the community, and we hope to add fuel to this fire and encourage all forms of gamers to #RISEUP and take the challenge. Good luck to all teams competing and may the best team win. 

Remember, winning is what we do. It's not just everything in this new age of eSports, it's the only thing".
There are already a number of competitive Overwatch tournaments in South Africa, and teams are forming almost daily as the player base rises. Overwatch is possibly one of the easiest games to become competitive at, and it's rewarding whether you win, or lose, because it's just that fun. If you're considering making the leap from casual to competitive, and feel you have what it takes to win it all, sign your team up for the ladder today!
Like esports?
Check out esports central
Last Updated: June 9, 2016