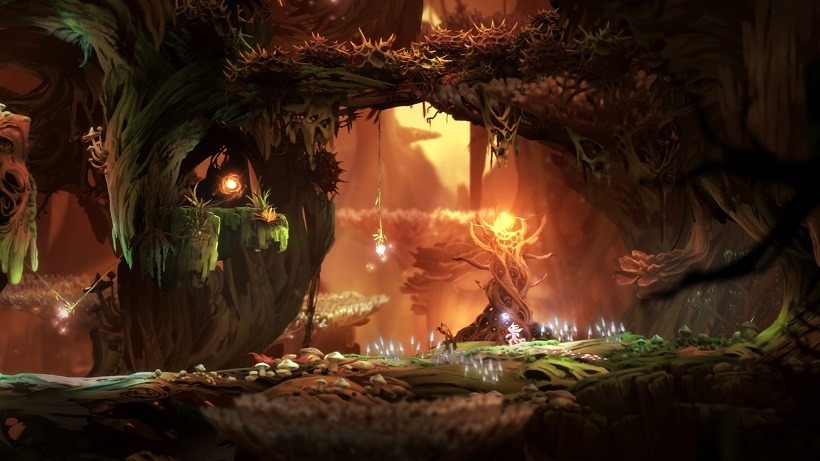 It's true – Ori and The Blind Forest: Definitive Edition has been delayed (I'll just leave this here), and it's made me fifty shades of sad. The gorgeous platformer was meant to be out tomorrow (it still will be for Xbox One), but the release on PC has now been pushed back. Please excuse me while I go and cry forever and ever!
The announcement was made by Microsoft Studios' Executive Producer, Mark Coates, in an interview over on the Xbox Blog:
Yes, we did announce a release date of March 11th. But to make sure everyone who plays Ori and the Blind Forest: Definitive Edition gets a great experience regardless of platform, we're taking a bit of extra time with the Windows Store and Steam versions. We will launch the Xbox One version on March 11, and will update you soon on when the other versions will launch.
A bit of extra time? Dammit Mark, that could be anything from five minutes to a whole decade! Yes I'm being dramatic, I know. Wouldn't you be, after seeing the Definitive Edition trailer?
The goose bumps are so real. My oh my! Look, I'm a patient person, but I need Ori and the Blind Forest: Definitive Edition in my life RIGHT NOW.
It contains the core game (which is fantastic, in case you didn't know), along with a bunch of extra goodies. We're talking new areas, new abilities, new skills, and new music. More Gareth Coker magic in my ears? Yes please!
There'll also be backtracking support, which I'm assuming will allow players to replay certain areas of the game that get normally get locked out after completing them. I'm looking forward to climbing over that Ginso Tree again and again – it's honestly one of the best pieces of platforming I've ever experienced.
Pricing on the Xbox One is $20 for the whole package, or $5 for an upgrade to the Definitive Edition for those who already own the base game. I'm assuming it'll be the same for PC. Could it just come out already? I need more Ori in my life!
Last Updated: March 10, 2016