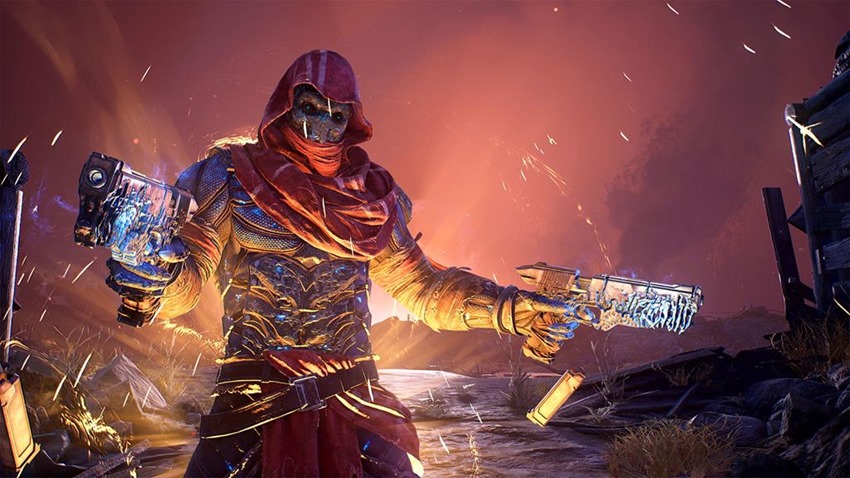 Outriders has shaped up nicely over the years, and if its recent demo is any indicator of its final build, it's a game that may not have much going for it in the originality department but it's still a satisfying blast of polished action. One odd thing about its design though is just how reliant the game is on tiny cutscenes whenever you want to transition to a new area.
Want to go investigate a scum of villainy below your base? Cutscene. Want to open a door to an outside bunker? Cutscene. Want to jump over a small gap into the next area? I crap thee not, cutscene. So what's the deal with all those mini-movies between scenes then? Eurogamer's editor Wesley Yin-Poole first noticed the baffling number of them, and asked Outriders developer People Can Fly what the deal was with them. Presumably while doing a Seinfeld impression, I don't know, I don't stalk him.
According to creative director Bartek Kmita, the cutscene is used to bring co-op players together when they're moving from one area to another. Originally the design had a fade to black setup, but after playtesters complained that they didn't know what was going on between these transitions, People Can Fly peppered the gap with a quick video clip to provide some running exposition.
"A good example is opening the door," Kmita said. "That was only because people in playtests said, 'Oh, where am I? Why was I teleported?' So we needed to have these cutscenes."
While it's not the best solution currently, Kmita said that allowing players to move independtly between areas wasn't practical because of a lack of dedicated servers, which would require splitting players into separate games. "Because everyone needs to compute the AI and everything on their machine, we would have had to split the party," Kmita explained.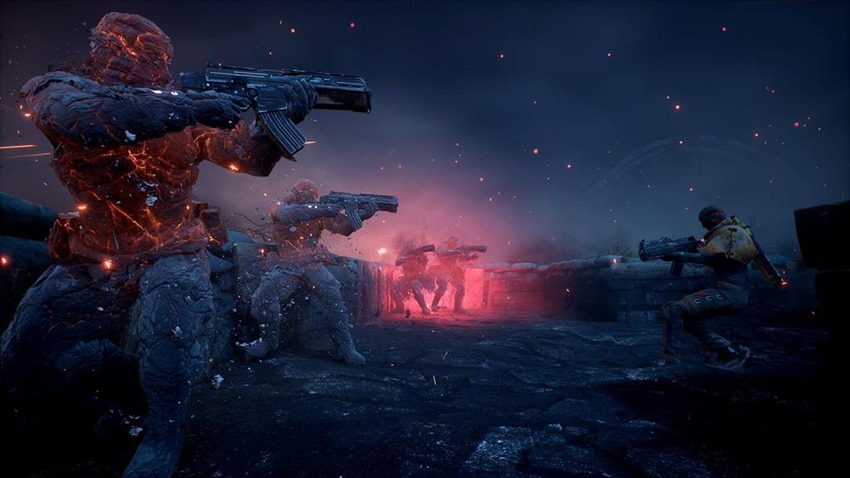 I would like to have the door opening animation for two seconds, but still playing together with my friends, than just breaking apart through transmission. So we chose this solution.
And that's fair, but why do solo players have to experience this as well? Kmita said that the background loading is "really intense," and that the studio "just needed that solution to stream everything, to prepare the next arenas." People Can Fly is looking at a more elegant way to further refine the system, but it isn't promising anything just yet.
Outriders launches on April 1, and after playing through the demo with all four classes, I've come to the conclusion that the Trickster is the best choice overall. I mean you can form a blade out of chronal energy, swipe through enemies, and make them age into dust while you pop an automatic energy shield as a reward. There's no kill, like overkill.
Last Updated: March 3, 2021