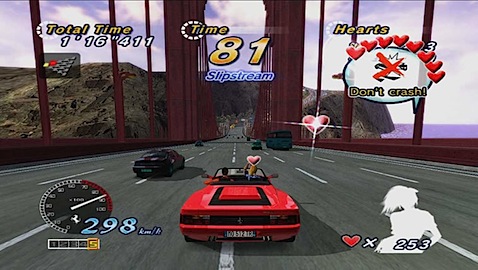 Outrun was one of the first arcade game to truly capture the concept, although in a very simple manner, of a quick burst of escapism in a videogame.
Blasting down the highway at a million miles an hour in what looked like a convertible Ferrari Testarossa with a blonde bombshell in the passenger seat is a memory that most old-school gamers will ever forget.
Outrun Online Arcade features 2 – 6 player, priced at 800 MS points and is a 352MB download, so check out the demo first if you need to think it over first.
Last Updated: April 15, 2009