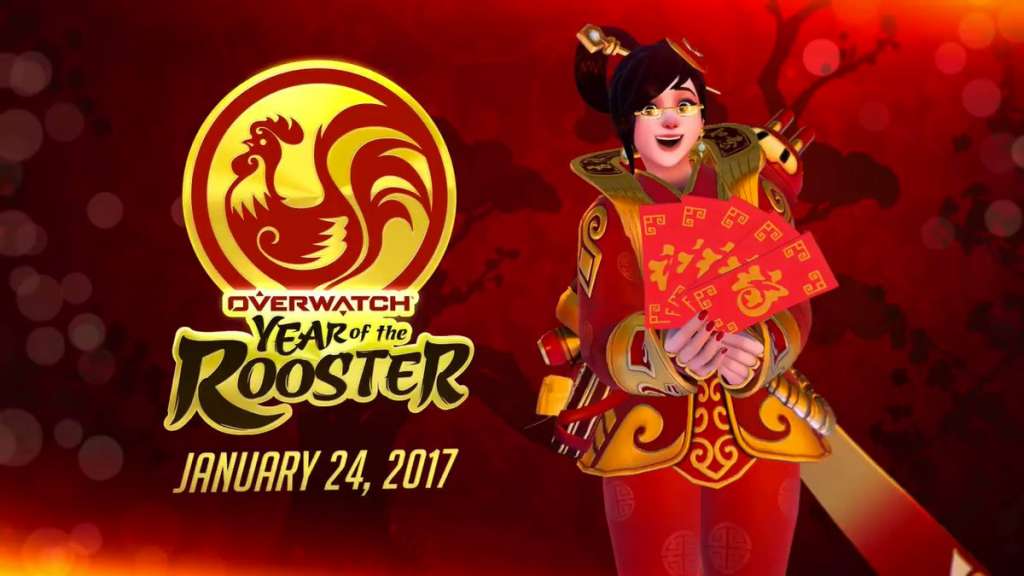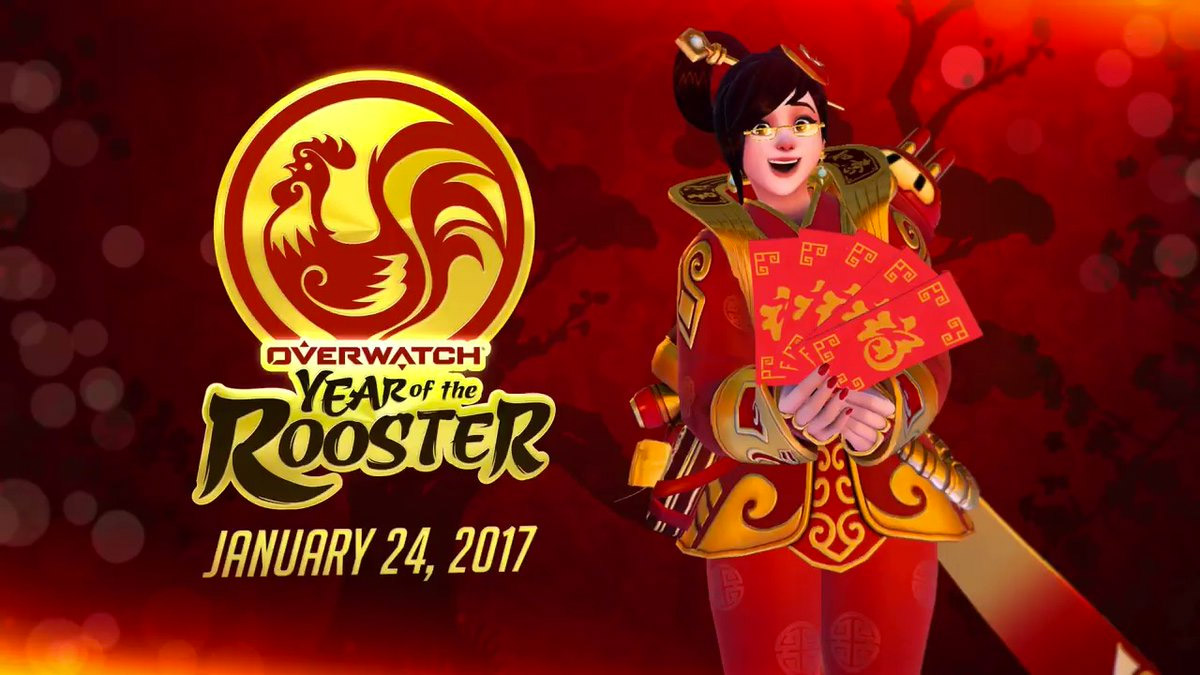 The speculation is over! As fans had been guessing ever since game designer Jeff Kaplan teased that a new Mei legendary skin was coming, the theme of the next seasonal event for Overwatch will indeed be the Chinese New Year. Yes, Blizzard's super popular multiplayer shooter will be celebrating the Year of the Rooster! (Inb4 any immature "cock" jokes).
The news was announced on the game's official Twitter account, where the brand new Mei skin was revealed along with a 24 January start date for the event.
? Good luck and great fortune await! ? pic.twitter.com/Az6XkHScV5

— Overwatch (@PlayOverwatch) January 19, 2017
This is of course not the first Overwatch seasonal event that has featured Mei as she got her own game mode in the recent Winter Wonderland event over Christmas. There's also already been some speculation that the red envelopes Mei is seen holding (traditional Chinese monetary gifts) could actually be the new lootboxes for the event.
Beside for Mei, there's sure to be plenty of other themed skins, and we've already got our first look at one. The official Korean Twitter account for the game tweeted out its own message for event, revealing a very impressive D.Va skin that has both her mech decorated and making a departure from her usual tight bodysuits for a more traditional dress.
여러분♡ 새해 복 많이 받으세요! pic.twitter.com/vNEptK1SNb

— 오버워치 (@OverwatchKR) January 19, 2017
There's no word yet on any further details, but based on the previous seasonal events we can probably expect a new game mode to go along with all the usual skins, sprays, character intros and emotes. What would you guys like to see?
Last Updated: January 19, 2017