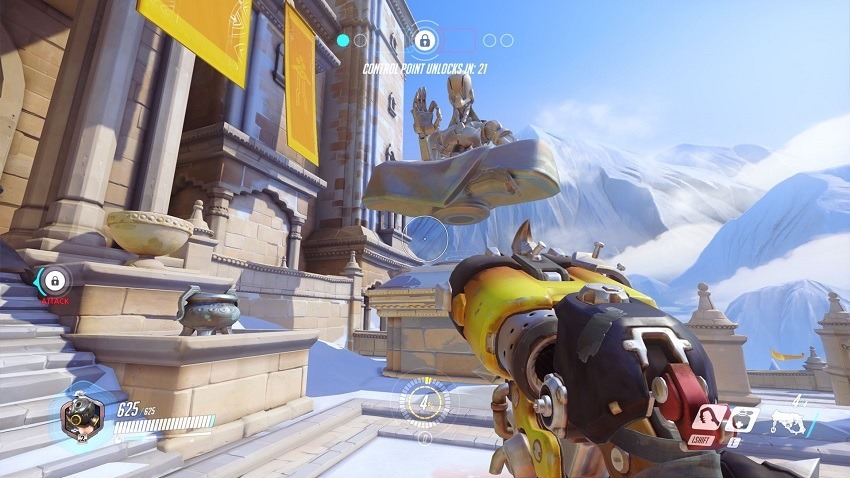 Overwatch has a bit of a community problem, which was almost perfectly encapsulated in an image doing the rounds yesterday. Good players are feeling at odds with the reporting system, which doesn't seem to be having as much of an effect on terrible players as Blizzard might have hoped. It's why Jeff Kaplan laid everything bare in a response to a forum post, admitting the studio's fault at dealing with a toxic community. Better still, he detailed how they aim to tackle it head on.
Kaplan's response might be a little more eloquent in a new developer diary the studio has planned for the new future, but he felt the need to strike while the iron was hot online. The changes come in three versions: short, medium and long term goals. In the immediate future, Kaplan explains that Blizzard is planning to do away with Silencing altogether. He admits it wasn't an effective way of punishing transgressors, and explains that more solid bans will start taking their place. Not being able to play is far more detrimental to not being able to speak in-game, you see.
In conjunction with that, players who are good at reporting terrible behaviour will soon start getting email notifications of when a player they reported has been banned. This should hopefully make players feel as though their reports are working towards something, incentivising them to continue attempting to keep the community full of good players instead.
Kaplan extends these harsher ideas to competitive play too. In the short term, he wants more bans on players that are found to be Boosting in competitive (a way of playing badly to drop into lower ranks and then boost your way up with multipliers), and says that his team is getting better at identifying players who do this. Repeat offenders in the medium term will be banned from playing competitive altogether, which should quickly purge the pool of these offenders.
In the longer term, Kaplan wants there to be systems that reward good players for just being that. A way to make sure that players who are following the rules and just wanting to strengthen the community instead of bringing it down are rewarded for their efforts in some ways. There were no specifics here, but it's a goal Blizzard are actively working towards.
It's a lot to digest in a really candid post, but it's good to see Overwatch's Game Director sussing through the many forum complaints and directly responding to them with action. Overwatch is still an incredible game, but it's proactive work like this that goes a long way to ensuring its longevity.
Last Updated: August 30, 2017