Teams dropping Overwatch from their rosters has now become Blizzard's least concern as the Major League Baseball has filed a trademark claim under the Trademark Trial and Appeal Board (TTAB), according to a report by Morrison/Lee. The opposision to be filed ties to the logo Overwatch are using which bears resemblance to the MLB logo, shown side-by side-below.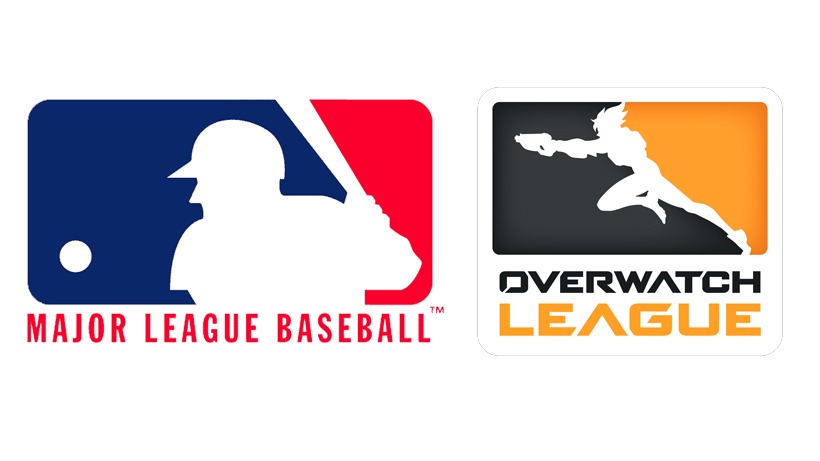 Morrison/Lee offered a better understanding of how the TTAB operates, as American policy may be unknown to us.
"Once trademarks are approved, they're published in the Official Gazette. This is essentially a weekly newsletter by the United States Patent and Trademark Office. Upon publication, other parties who believe they may be harmed by the impending registration of the mark have 30 days to file one of two things with the Trademark Trial and Appeal Board ("TTAB"): an opposition to the trademark or a request for more time to file that opposition. If neither of these are filed or if an opposition is unsuccessful, the application will move to the next stage of the registration process without issue. If one of these is filed, however, the TTAB takes the reigns."
The logo for the Overwatch League was filed on March 28th and, of course, the MLB immediately brought forward concerns over the likeliness of the two logos. The MLB have now asked for an extra 90 days (over and above the 30 day grace period which allows for any counters) to further investigate the issue as to the likeness of the two logos. MLB's biggest concern is the cause of confusion between fans of the two competitions, although they exist almost parallel worlds. Other publications have speculated that the MLB may have some form of interest in the OWL, which could further add confusion if they do end up being part of the new League which is still gaining teams around various regions of the world. Overwatch has already accumulated strong ties with the NFL and NBA through association of teams, but the MLB could be an interested party which is another reason for the claim.
July 26th is the cut-off date for MLB, and Blizzard may have to change their logo which is just an added issue to the dark cloud which is currently forming over the OWL. Is there a likeness? Probably, but the logo does feature a character from the game and the writing is extremely clear. What I found most interesting is that the Major League Gaming logo (a company which was purchased by Activision Blizzard last year) has even more likeliness to the MLB logo, and even has the name Major League. Why would the MLB bring their concerns forward now? Are they interested in the Overwatch League? We'll have to wait until July 26th to find out the truth.
Like esports?
Check out esports central
Last Updated: July 18, 2017