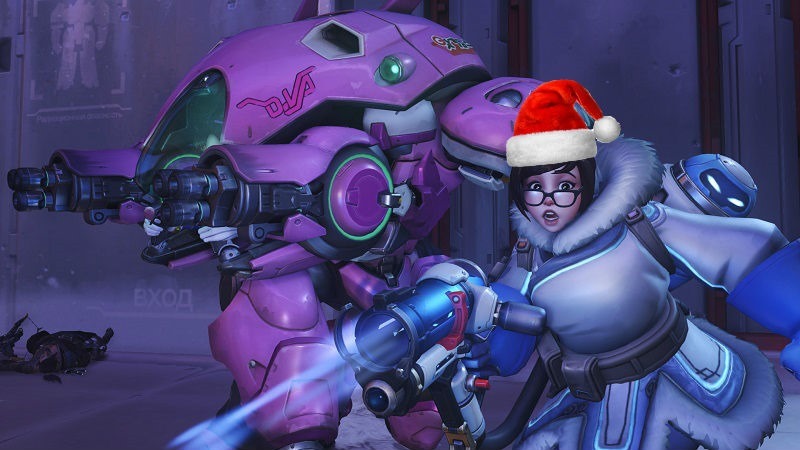 Mei-rry Christmas!
Cast your memory back to around this time last year, when Overwatch was still in closed beta. If you were part of the cool kids who had access, you may remember that for Christmas, rather than letting us carry on playing and testing the game to our heart's content, Blizzard decided to take their shooter on holiday instead, leaving us with nothing but tears.
Well, this year is definitely going to see a lot less crying from fans, because you know what? Overwatch is an actual, fully released product now, and it's not going anywhere! In fact, Blizzard are looking to celebrate what's been a damn successful year for their newest IP (seriously, it won Game of the Year at the Game Awards and everything) with a holiday event.
So, what do they have in mind for the festive season? We don't have any solid details just yet I'm afraid (outside of some audio files), but we do at least know when exactly this new holiday event will kick off.
You're invited! pic.twitter.com/MQZPZOW4Y1

— Overwatch (@PlayOverwatch) December 6, 2016
In the tweet we can see a very snowy King's Row, along with a date of December the 13th. Why, that's just next week!
I think it's pretty safe to say that we can expect a plethora of new cosmetics when that date rolls around. We're talking skins, sprays, emotes… you get the idea.
Outside of that, I suspect we may be getting a new alternate game mode too.  I mean, why wouldn't we? The Rio Olympics and Halloween both saw their own unique events added to the shooter for a limited time. I don't see Blizzard now skimping on the festive season.
If for some reason they do, at the very least, we can look forward to kitting out our heroes in brand new holiday garb. Alessandro has asked Santa to give his Reinhardt a large cane of candy, and Darryn, a sleigh for his Reaper to ride in. FLY! FLY! FLY!
Last Updated: December 7, 2016