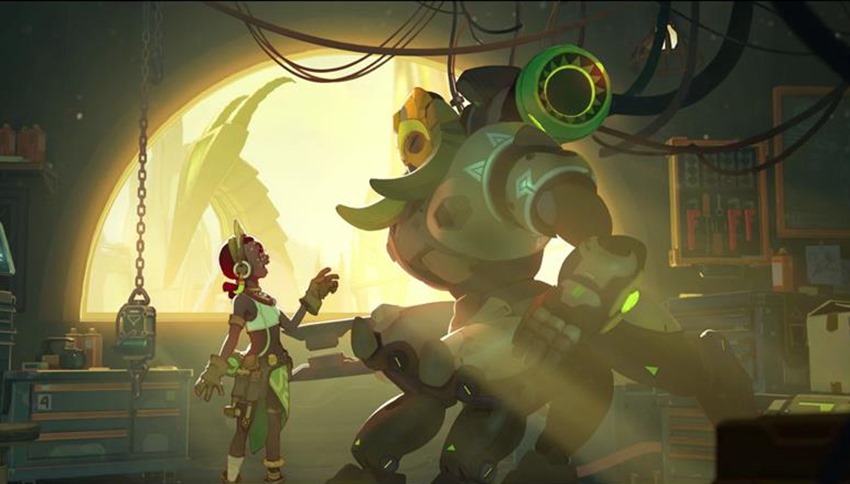 Blizzard's been teasing a 24th hero for Overwatch for the last couple of weeks, and she finally has not only a name but a face to go with it. Say hello to Orisa, a guardian tank that hails from Numbasa and should be live on the PTR PC servers right now. Here's her origin video:
So what makes Orisa unique? According to Overwatch game developer Jeff Kaplan, her Fusion Driver weapon has more range than any other tank-class hero and functions as a "projectile-based machine gun" according to Kaplan, with other abilities turning her into an instant fortress for teammates to gather around. Or behind. Yep, mostly behind in my case at least. Fortify gives Orisa the ability to reduce incoming damage and make her immune to any "action-imparing effects", while her Protective Barrier can be activated to block enemy attacks.
As for her Ultimate? That's called Supercharger, a device which Orisa can launch that will amp up any damage by teammates who remain within its line of sight. It is vulnerable to enemy attacks however, so balance and all that. "First of all, she's a tank," Kaplan explained of Orisa's origins in a developer video.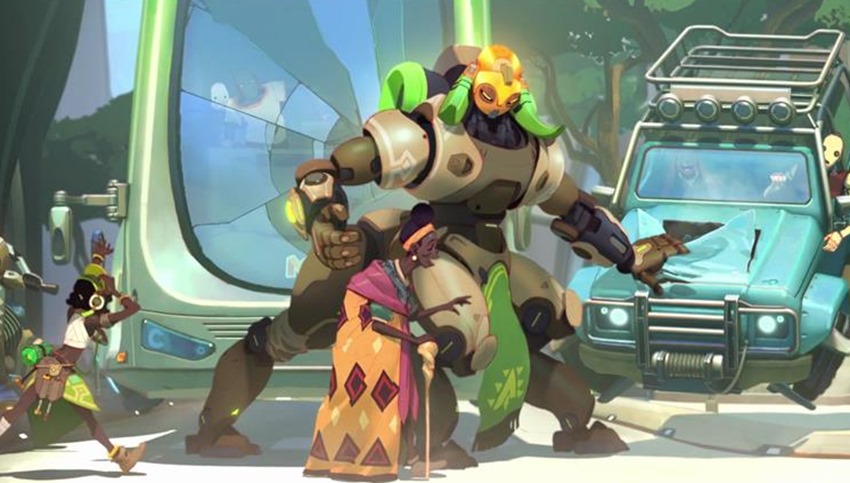 Primarily with Orisa, we were looking at our tank line-up and we have heroes like D.Va and Winston who are much more disruptive in terms of tanking. They're much more defined by their mobility, they like to get in, they like to get out, they don't stay in one place for too long, they cause a lot of disruption and harassment. We liked this idea of what we kept calling an anchor tank, and we felt that players needed more options in that anchor tank role.

We wanted another tank that teams could build around and position around. So we hope that in Orisa, there's another option in a low mobility tank but one that brings a high amount of protection in her protective barrier.
Huh. Move over Reinhardt, there's a new player in town.
Last Updated: March 3, 2017