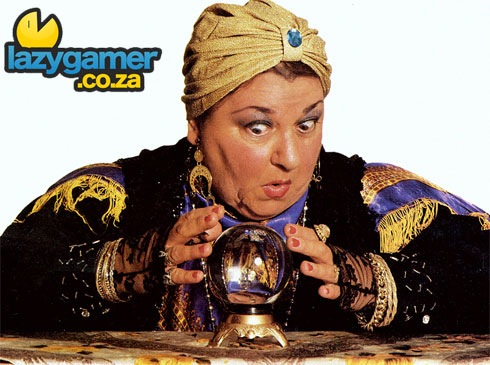 Michael Pachter, the infamous industry analyst who nailed it 100% with his Borderlands prediction has spoken from behind his crystal ball again. This time, he reckons the game industry's gonna bounce back from last year's lows, and the recession that saw the end of so many studios.
His reasoning? Why, it's all about the games!
According to Pachter Wii hardware and software sales will stagnate, and the "core" gamers will be looking to spend their income on proper games. The soothsayer believes "Q1's long-awaited slate of games (Army of Two: The 40th Day, BioShock 2, Gran Turismo 5 and Splinter Cell Conviction etc)" will be the driving force in the upsurge.
Lulz. Army of Two : The 40th Day long-awaited? There goes your credibility Mr Pachter. Along with most of Pachter's predictions over the past two years being largely wrong, I'm surprised he's not an ex-analyst.
He does kinda have a point though : Q1 will be home to a bevy of very anticipated games. Now if you'll excuse me, I'm going to count how many days it'll be before I have Mass Effect 2 in my hands.
Source : GI Biz
Last Updated: January 6, 2010