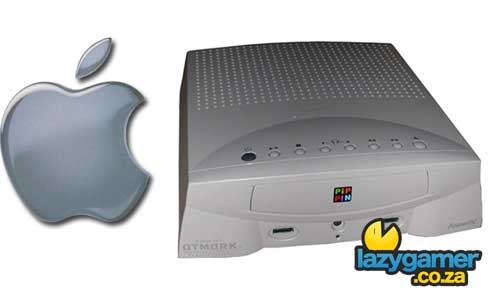 Rumours have made the rounds before, and apple have vehemently denied them – but the topic's back on people's minds, thanks to Wedbush Morgan Securities analyst, Michael Pachter.
In the latest episode of his show, the guy who's paid to make stuff up has predicted that Apple will become a big player in the console gaming space, following on the popularity of gaming on the Ipod touch and Iphone.
"I think Apple's going to be a serious gaming company," said Pachter. "The difference between Apple and Nintendo, Sony, Microsoft is, Apple is not known for internal software development. So I don't think you're going to get an Apple Games Group like you have Microsoft Games Studios making games – you're certainly never going to approach the quality of games you get out of Nintendo."

He added: "So Apple's going to be solely dependent on third parties to support their console in the future."
While competition is always good, the console arena is already a full one. I'm not sure anyone wants or needs another gaming console – And i'm pretty sure that Steve Jobs and the folks at Apple can see this. If anything, they may emphasise the gaming capabilities of their current gear, and the upcoming iPad.
This does highlight a problem with Pach-Attack, Pachter's own show. When you have to regularly fill segments with content, you're likely to start making all sorts of rubbish up.
And now for a history lesson : If Apple does release a console, it wouldn't be their first. They designed the largely unsuccessful Apple Bandai Pippin, released in Japan in 1995. It made its way to the west a year later – but without much momentum or fanfare. Only around 42 000 of them were sold before being discontinued.
You can watch episode 4 of Pach-Attack here.
Last Updated: March 1, 2010