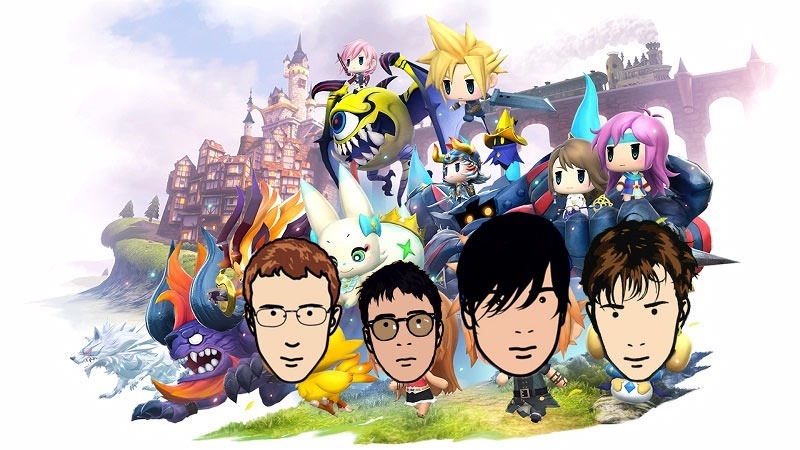 Too much Blur in World of Final Fantasy
World of Final Fantasy is a truly gorgeous game. Running around Grymoire with a party of adorable characters and taking in all the visuals really is an absolute treat, unless of course, you happen to be playing the JRPG on a PlayStation Pro, and rocking its last update, patch 1.01.
For some reason, those two just don't play nice, resulting in somewhat blurred graphics. Rolling back to the previous version fixes the problem, but that's hardly a solution in the long run.
Thankfully, Square Enix are looking to fix things up with patch 1.02. It's going to sort out that annoying blur effect, and bring a few other neat goodies to the game too. Here's an overview (via VG247):
Added "Theater Mode" to title menu – View the event scenes that occur during the game again at any time via Theater Mode.
Added PS Vita version voice data download guide – A DLC check is now done when you select "From the Beginning" or "Continue." If you haven't downloaded the voice DLC, the game will start following a system message.
Added a "Puzzle Switch" activation notification – A message is now displayed when you meet the requirements to activate a "Puzzle Switch."
Added a 'how to be rewarded notification' when you clear the "Vestiges of Life" Intervention Quest – A hint message is displayed when you clear the "Vestiges of Life" Intervention Quest. If you have already cleared the quest and did not receive a reward, a hint message will be displayed at Sylver Park.
PlayStation 4 Pro support fix – Fixed a bug that blurs the screen when connected to a 2K monitor.
Other bug fixes
The only problem is that there's a bit of a wait before patch 1.02 is released – it's only coming to Japan only on January the 12th! As for other territories, well, there' no indication as to how long the wait will be thereafter. A week? A month? I have no idea how long Square Enix take with this sort of thing. Hopefully it won't be too long.
At least a fix is definitely coming though, which should make many people happy. I know Umar for example, will appreciate patch 1.02. He loved World of Final Fantasy, and I'm sure he's been dying to test it out on his PlayStation Pro.
Last Updated: December 13, 2016