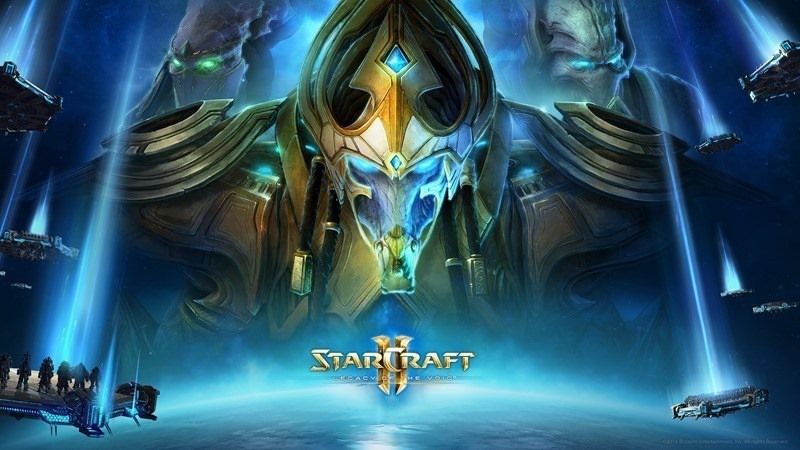 If you thought that Blizzard would forget about StarCraft II following the release of the final part of the trilogy, Legacy of the Void, you'd be very, very wrong. For the past year, they've done nothing but add new content to the RTS, via regular, chunky patches.
The latest one, patch 3.9, is no different. It features a familiar, albeit infested face – none other than Alexei Stukov!
Alexei Stukov returns to battle once again with his vile infested army. Stukov combines the strengths of the Terran and Zerg races to command an overwhelming horde supported by machines with mutated powers that defy the limits of normal technology.
Hero Abilities
Deploy Psi Emitter: Sends all currently existing and newly constructed Infested infantry units to the designated point.
Infest Structure: Infests target friendly or enemy structure causing it to spawn Broodlings over time. Disables enemey structures, heals friendly structures.
Apocalisk: Spawns an Apocalisk with massive health, cleaving attacks, a charge ability, and anti-air weaponry.
Aleksander: Calls down the Aleksander Infested Battlecruiser at the target location. Launches Infested Civilian bombs and mind controls air units with its attacks.
If Alexei's cool combination of Terran and Zerg looks like your cup of tea, he can all be yours for just $4.99. That's not a bad price, especially considering that he comes not only with cool new abilities, but also, a plethora of his own infested units.
If he doesn't interest you at all, then maybe Nova will. She's been available for a while, but now a new Super Nova Bundle has been made available. It contains the ghost as a co-op commander, along with her three mission packs. As an added bonus for buying it, you'll get her as an announcer too. I haven't been able to find solid pricing just yet I'm afraid (and my game is still updating), but if I had to hazard a guess, I'd say it'll cost you around $20-25*.
Patch 3.9 is probably the last update we'll get for StarCraft II this year. I wonder what Blizzard have planned for 2017? Are they going to continue pumping out content, or do they have something else on the horizon? I think it may just be the former, but that's not such a bad thing, is it?
*don't hold me to that.
Last Updated: December 14, 2016