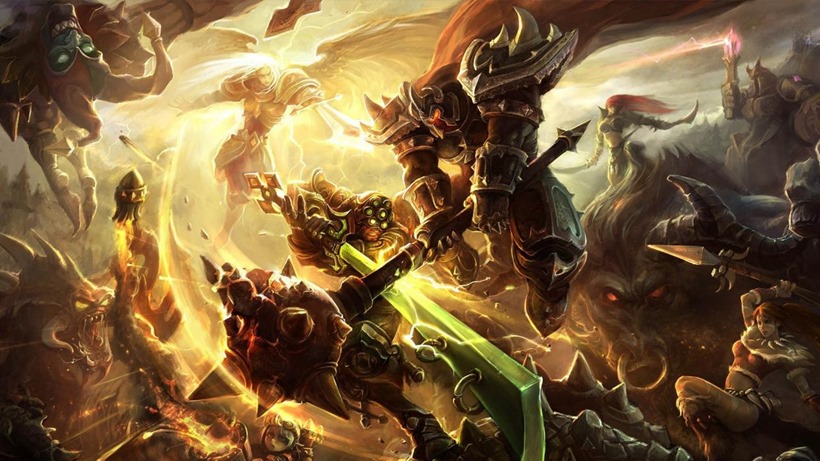 The 2015 World Championship series is right around the corner. In just two weeks, the best teams from around the world will get together to kick off the annual League of Legends eSports spectacle, all with the hope of walking away with the grand prize of a cool $1,000,000. The stage needs to be perfect, and Riot have been tinkering hard with their MOBA over the past few weeks to make sure that is the case. Their final balancing act is now complete, as their final update before the tournament, patch 5.18, has just landed.
This gives the pro teams 14 days to perfect their picks and strategies, but the patch isn't just for them, it's for everybody! Here's a brief summary of what 5.18 entails:
Welcome to Patch 5.18, the one the World Championships will be played on. That's a lot of pressure for one patch (and to be honest 5.18's kinda nervous about it), but we believe in its ability to provide a fine-tuned experience for pros, spectators and average joes alike.

Let's dig into that for a second. 5.18 isn't about nerfing juggernauts into oblivion (or buffing Trinity Force) – It's about meaningful options. Creating a landscape where teams have the option to invest in pocket-picks or non-standard strategies is just as important as being able to put them into practice when the time comes. Our changes this patch reflect a commitment to that mentality, powering down the dominant picks that threaten to take an axe to diversity (lookin' at you, Darius) while also handing out some feel-good buffs to once-great staples (like Twitch) to stir the pot and set the stage for an open playing field.

That's really all for us here. Though the patch may be large in breadth, our aim isn't to go very deep on any one particular champion.
If you'd like to read through everything in detail, you can do so right here. Otherwise, save yourself all that time and watch the TL;DR summary instead!
Yet again, Riot have implemented a host of balances and changes. Seriously, how do they keep up? It's a good thing though I think, because it makes it clear that they are constantly working to make their game the best possible MOBA it can be, so hats off to them!
Now the stage is set for the 2015 World Championship series. Are you excited for it?
Like esports?
Check out esports central
Last Updated: September 16, 2015