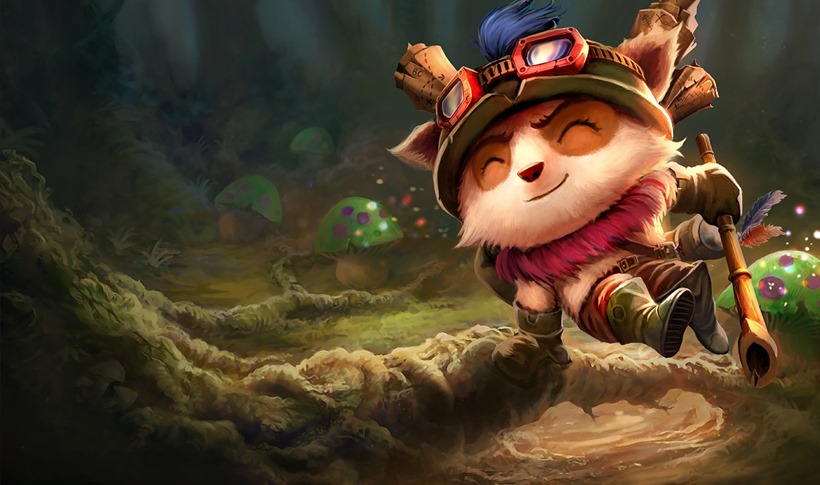 The League of Legends 2015 World Championship series may be well underway, but those pros are clearly stuck in the past, as they are busy playing away on patch 5.18. The rest of us meanwhile, are moving on with life. We received patch 5.19 two weeks ago, and now, we're getting even more balance to the force Summoner's Rift with patch 5.20
Here's a brief overview of the update straight from the mouth of Riot:
Welcome to patch 5.20, the one where we continue our slower pace while making sure to buff Teemo. Preseason and the ongoing World Championship are big topics for us as of late, but not so much that we'd leave the rest of y'all non-pros out to dry.

So what have we got this time? We're full-steam ahead on our preseason work, but still taking the time to tackle outliers on both sides of the balance spectrum. Mundo's been hitting the gym, Teemo's tuning his shrooms for maximum fungal-firepower, and Darius' axe is losing a bit of its edge (probably worn down from all the pentakilling). Moving on from champion changes, the original featured game mode, One For All, is back to let you experiment with some of the wackiest compositions and interactions League has to offer.
Oh my, Teemo, the little %#$@ that everybody hates is getting some stronger shroom action. He is not the only champion getting some attention though. If you're keen to see all the changes in detail, you can do so right here. Otherwise, save yourself all that reading and check out the TL;DR patch notes instead:
Balancing aside, the original One For All game mode is making a return. It should prove to be a fun distraction from the traditional League of Legends experience.
I was under the impression that the new champion, Kindred, would be out in patch 5.19. That doesn't seem to be the case, as Riot have said that the pair will be coming to Summoner's Rift at some point during 5.20.
And yeah, that's pretty much Patch patch 5.20 in a nutshell. Are you happy with the changes?
Last Updated: October 14, 2015