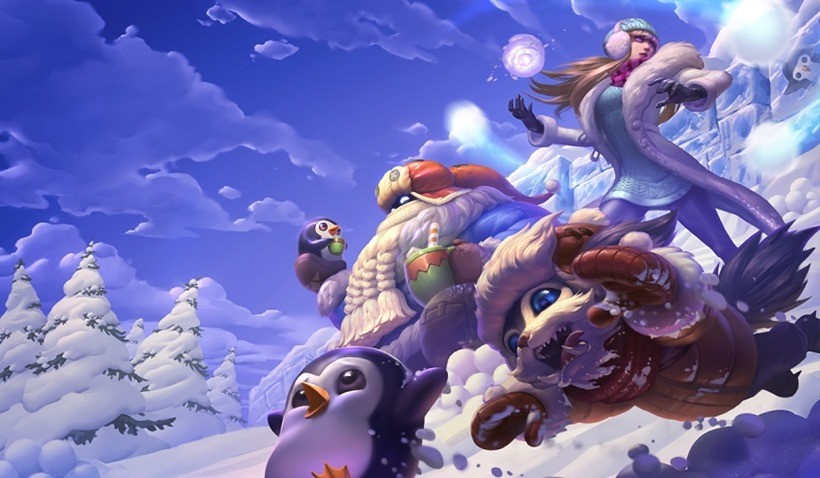 I always take my hat off to Riot, commending them for all their hard work on League of Legends. Every two weeks or so, they release a patch, which most of the time, consists of some pretty significant changes for the MOBA. Truth is though, that even they need a break. Before they rush off to enjoy the festive season however, they've left one final gift – patch 5.24, which just so happens to come packed with some Snowdown 2015 cheer.
Here's a quick overview of what the patch entails…
We've got a lot of balance changes for champions you might not see often – let's dive into that for a bit. Like preseasons past, we've traveled (via the diversity dirigible, naturally) to an entirely new ecosystem of champion balance, where many old "champion power" assumptions just don't hold water.

A moment of silence, please, for 4.20 Warwick and 6-cleaver everyone. New systems, masteries and items combine to make weak champions strong, strong champions weak, and Brand a god. So while it may shock you to see champions like Swain and Anivia nerfs, or Riven buffs (gasp!), keep in mind that we're working off of as much objective data as we can.

With that out of the way, what else is there? Poppy's looking cuter and more imposing than ever, Snowdown's back and brought the Legend of the Poro King game mode with it, and we've put the finishing touches on our item and champion tuning before taking a balance break to January.
So, from all of us at Riot Games: good luck, have fun, and we'll see you in 2016.
If you have no idea what Legend of the Poro King is, you can find out more about it right here. Here's what this year's rendition of the festive game mode brings with it:
The Legend of the Poro King game mode returns with a new PROJECT: Poro icon joining last year's lineup of icon-infused poro skins!
Snowdown minions on Howling Abyss and Summoner's Rift
A new Penguin Skier ward and a few new Snowdown icons, including IP icons that you can toss to your friends
Your Snowdown Shop, offering skin and champ discounts unique to you
Three new Snowdown skins:
As always, if you couldn't be bothered reading through all the patch notes of 5.24, Blakinola has your back. Here's a quick TL;DR video of just the important stuff you should take note of…
And there you have it. Thanks Riot for all the hard work this year. I can't wait to see what you've got planned for 2016!
Last Updated: December 9, 2015