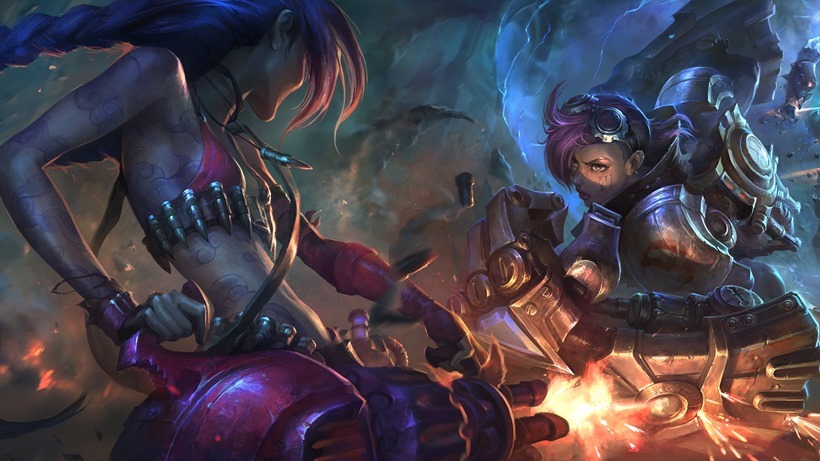 How's that patch 6.2 for League of Legends working for you? Getting comfortable with the changes? Well don't – Patch 6.3 has just dropped, and it's looking to mix things up even more – particularly in the mid-late game!
6.3, like the two patches before, can be thought of as the 'final chapter' in our preseason follow-up trilogy. While the rippling effects of the season's changes will be felt and dealt with throughout the year, we're getting everything nice and neat before we move on to tackle bigger and better things.

But despite the nerfs and buffs you're accustomed to, we've also got a big-ticket change coming below: the introduction of Duskblade of Draktharr. In addition to a seriously villainous name, this item seeks to be the answer to the age-old League question 'How will Riot ever balance assassins?'

Add in some changes to Dragon's stacking effects and an overhaul of some of our big-ticket armor items and you're looking at a patch aiming to deliver some big changes to the mid-late game of most matches. Do you contest a 2nd or 4th Dragon against a team with 3 split-pushing Sunfire Cape users? Or do you just hard-engage with your 5-Duskblade team?
So yeah, besides the usual balancing and such, there are two important changes to take note of in Patch 6.3. Firstly, assassins can now feel a little better about their job thanks to a new item called Duskblade of Draktharr.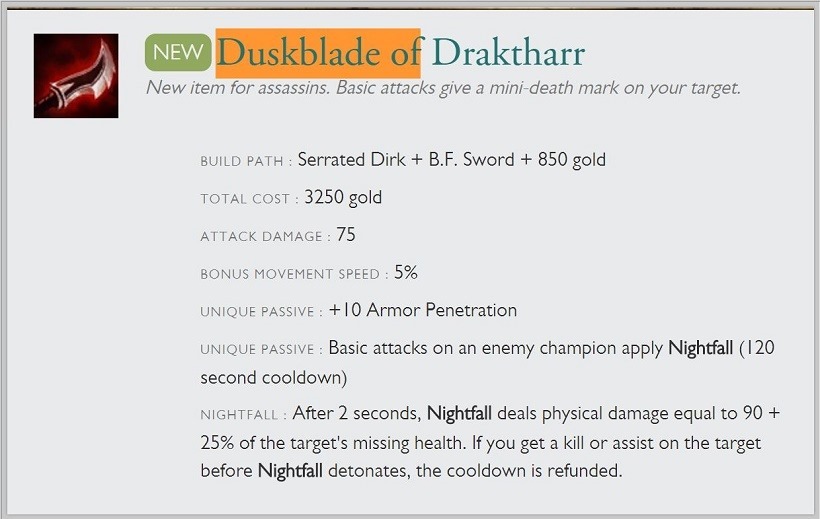 Secondly, Dragon has been reworked a little. The second stack now gives a tower burn of 10-180 over 2 seconds, whereas the fourth will grant champions a 20% reduction to turret fire. Players will now have to think twice about ignoring Dragon, as both buffs are quite nice to have!
Patch 6.3 comes packed with a whole lot of other changes, all of which are far too lengthy to discuss in this article. If you'd like to see the notes in more detail, you can do so right here. If you're more of a visual person, you can watch Blakinola break down all the important stuff in the video below instead.
That's patch 6.3 really! Are you happy with the changes? How do you feel about the new item, Duskblade, and the edits to Dragon's buffs?
Last Updated: February 10, 2016