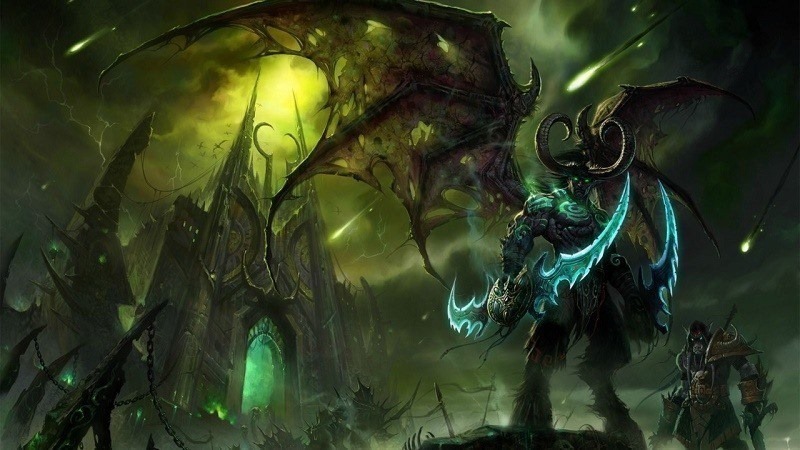 World of Warcraft: Legion may already be stuffed to the brim with new content, but there's still lots more to come. Blizzard have just dropped a preview for the expansion's first patch, and it shows all the goodness that players can expect to find at none other than Karazhan sometime in future.
Patch 7.1: Return to Karazhan will open the way to new opportunities for players to venture further into the ongoing stories within Legion and face new and exciting challenges.
Even I as a non-WoW player know a little bit about the magical tower thanks to the Warcraft movie and the latest Hearthstone adventure. Good job, Blizzard marketing team, because thanks to you, a part of me wants to invest in the MMO just so I can explore Karazhan. NO, I MUST RESIST!
Yeah, I''ll be fine. Anyhow, here's a a quick overview of some of patch 7.1's core features (via Wowhead):
Karazhan is central to the story of the Legion and it's an important place. It's going to be a 5 player large, epic dungeon – almost a 5 player raid, with 9 bosses.
The original Karazhan raid is not going anywhere.
In addition to Karazhan, there is a small raid between Nightmare and Nighthold, that wraps up the Stormheim storyline.
Patch 7.1 content also includes new Suramar quests and world content.
The release date of the update remains unknown, but I'm sure we'll see patch 7.1 in the next month or two. Some speculate that it'll be out in October. For all we know though, it could only be out early next year. This is Blizzard we're talking about after all. Until then, there's a ton of core Legion content to plough through anyway.
What's your experience of the expansion been like? Are you enjoying it? Remember, we're giving away a collector's edition if you don't yet have it!
Last Updated: September 5, 2016