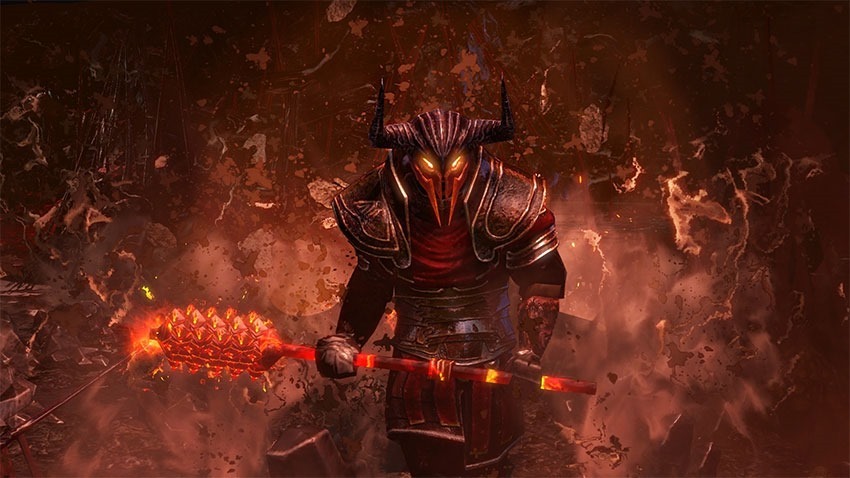 Path of Exile is a successful free-to-play action RPG in the Diablo vein. It was originally released on PC in 2013, with an Xbox One release in 2017. It was recently in the news again when it got caught up in the Diablo Immortal storm of hatred that hit the internet after that game's unfortunate announcement at Blizzcon. The URL Playdiablo4.com redirected to the Path of Exile website, causing blizzard lawyers to corral. Anyway, the game was meant to come to PlayStation 4 next month. It's not. It's been delayed.
According to the developer, Grinding Gear Games you can now expect Path of Exile to come to PS4 in February next year:
"When we announced Path of Exile for PlayStation 4 earlier this month, we indicated we were aiming for a December release. Unfortunately, we have had to revise this to early February. We are extremely sorry for the inconvenience this causes, because we know there are many players looking forward to this release.

We underestimated the amount of work it would take to finish the certification process during the busy Christmas period. While we hope to have everything ready in January, we feel a lot more comfortable promising early February as a target release window. This will also give us time to work on game performance/frame rate, which we feel could be improved before release.

Again, we're very sorry about this. We understand that many PlayStation users were keen to play Betrayal over Christmas and have been eagerly awaiting release date news. We promise that Path of Exile will be awesome on PlayStation 4 when it is released early next year."
This, of course, shouldn't really be a problem for anyone. You all have PCs, don't you?
Last Updated: November 29, 2018