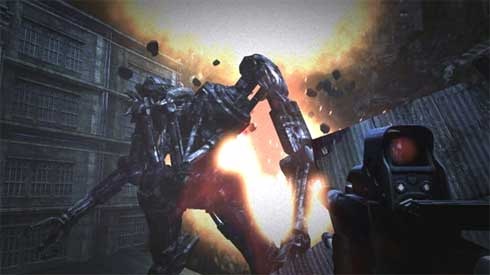 The coolest thing about PC gaming isn't the ridiculously high resolutions and graphical fidelity afforded by high-powered gaming rigs, nor is it the precision offered by the mouse and keyboard combo. It certainly bloody well isn't all the necessary tinkering, driver updates and installs. No, the best thing about PC gaming is the modding community.
As you saw recently with the Crysis Back to Future Delorean Mod, give a modder the right tools, and they'll whip up something awesome. This mod, a total conversion mod for the PC version of Gears of War looks like it's something awesome indeed.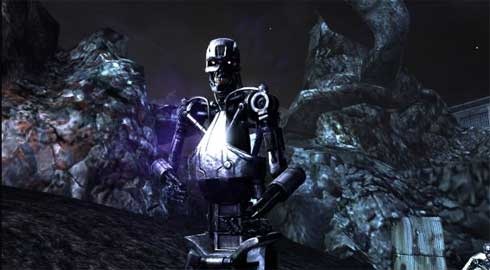 Made entirely by one 19 year old student, Kevin Bryant, this mod turns the 3rd person cover-based shooter in to a more traditional First Person one – influenced from Call of Duty and Killzone 2 – that's centred around fiction from the Terminator Universe. Set in 2029, Terminator FPS as it's currently called focuses on a a new, minor character, avoiding links to characters from the films.
"I tried to avoid the main characters being involved in the plot because I want to leave that for the official writers to decide. So I came up with Sergeant Dawson, no one too important to the terminator saga." Kevin explains. "I wanted the player to be just a small soldier in a huge conflict. The mod takes place in 2029, so all the weapons are plasma weapons, and the T800s are the most reliable of skynet's arsenal. I do eventually want some twists in the story that tie in with the films, such as the discovery of time travel."
The mod is set for public release sometime in 2010, but it's already looking like it's better than most officially licenced Terminator games – although that's really not particularly difficult.
The folks over at Mod DB have a comprehensive look at the mod, so check it out if you're interested.
Last Updated: December 2, 2009